A Shared Genetic Mutation
Partners in FTD Care
Spring 2018
The discovery in 2011 that the C9orf72 gene mutation can cause both frontotemporal degeneration (FTD) and amyotrophic lateral sclerosis (ALS) has transformed a long-held belief that ALS is purely a neuromuscular disorder and that FTD is purely a cognitive or behavioral form of dementia.
It is now recognized that the C9orf72 gene is the most common gene causing hereditary FTD, ALS, and ALS with FTD. We also now know that several other genes can cause both diseases. FTD is a progressive brain disease that causes changes in behavior, personality and language dysfunction due to loss of nerve cells in the frontal and temporal lobes. ALS is a neurodegenerative disease in which loss of upper motor neurons (located in the brain) and lower motor neurons (located in the brainstem and spinal cord) can lead to paralysis, dysphagia, dysarthria and respiratory failure.
Describing the clinical syndrome where both FTD and ALS occur in the same person has been an area of active research, and our knowledge of the underlying genetics, pathology and clinical features is still unfolding.
ALS is mostly commonly associated with behavioral variant FTD. However, as our case study illustrates, primary progressive aphasia (including both the non-fluent agrammatic and semantic variants) have been reported in association with ALS.
See also: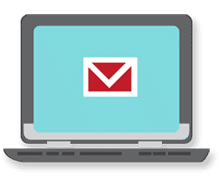 Sign up now and stay on top of the latest with our newsletter, event alerts, and more…