A Care Partner's Perspective: The Importance of Support in Addressing Resistant Behaviors
Partners in FTD Care, Spring 2020
Download the full issue (pdf)
by Sandra Grow, RN, former FTD care partner and current AFTD Board member
My husband was diagnosed with FTD at the age of 54. As his caregiver, I sought out a support network to help deal with the progression of the disease, and along the way, became a support group volunteer to help the families of persons diagnosed with FTD.
During monthly support group meetings, we discuss any questions, issues or feelings related to life with FTD. Some of the challenges that arise in our discussions are the result of resistant behaviors, such as not wanting to bathe, rejecting medications, or refusing to change clothing. Sometimes, group members describe behaviors that are aggressive, verging onto threatening. Such behaviors differ from resistant behavior, creating safety concerns for the caregiver and person diagnosed.
It is important to note that not all persons with FTD exhibit aggression. But if these behaviors occur, caregivers should know that there are ways to address and even prevent them while keeping themselves and their loved ones safe.
For example, if a person with FTD is exhibiting resistant behaviors, it is important for the caregiver or family to be honest with their physicians and other health care providers. It is difficult for health care providers to detect these behaviors in a 20-minute office visit. Caregivers and family members should not be embarrassed to discuss what is happening.
When dealing with resistant behaviors in FTD, logic is not your friend. Rational discussion and debate are not always effective communication tools as the disease progresses. It may help caregivers to understand why resistant behaviors occur; I often express to my support group members that their loved one may be experiencing some combination of fading inhibitions, lack of insight into their behavior, distortion of reality, difficulty speaking, and the inability to understand words. I also offer reassurance that these behaviors are often a result of the degeneration of the part of the brain affected by the disease.
I often encourage caregivers to watch for the triggers or warning signs that lead to resistant behaviors. They may present as sudden or abrupt changes in facial expression, unusual or compulsive pacing, sudden changes in voice tone, and/or uncharacteristic actions (i.e. shouting, grunting, or making a fist or another threatening motion).
As a support group leader I have to be diligent in knowing when to refer the caregiver to seek additional help, especially when resistant behaviors escalate to the point where they pose a safety risk. Most of all, I let my group members know that they are not weak or incapable if they need to ask for help and guidance. I tell them, "Do not feel like you have to do this alone." Working with a care team—one that includes physicians, social workers, spiritual leaders, counselors, and support groups—can be an important part of this journey.
See also: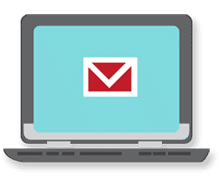 Sign up now and stay on top of the latest with our newsletter, event alerts, and more…