2021 FTSG Meeting Sees Development of FTD Treatments Gaining Ground
On December 8 and 9, 2021, AFTD held its biannual meeting of the FTD Treatment Study Group (FTSG). This meeting — designed to accelerate the development of effective treatments for FTD disorders by creating a pre-competitive space where companies will be willing to work together — convened almost 200 representatives from academic research, biopharma, advocacy organizations, and government agencies.
FTSG is an invitation-only meeting, bringing together experts from across the field to address pressing FTD research needs. The 2021 event was held both in person in Silver Spring, Maryland, and online via livestream. FTSG allowed researchers to offer insights from their own work and collaboratively brainstorm on ways to ensure the success of future clinical trials.
The meeting was chaired by scientific leaders Adam Boxer, MD, PhD, of the University of California, San Francisco; Michael Gold, MS, MD, of AbbVie, Inc.; and Howard Feldman, MD, of the University of California, San Diego. AFTD Senior Director of Scientific Initiatives Penny Dacks, PhD, and AFTD Director of Research and Grants Debra Niehoff, PhD, organized the event in partnership with the co-chairs.
Momentum in FTD research is building. Following the first AFTD-led FTSG meeting more than a decade ago, in 2011, leading experts concluded that research had advanced to where scientists could start developing FTD therapies. Today, multiple biopharma companies are investing in active clinical trials for potential treatments. At FTSG 2021, six biopharma companies presented their design for trials that are actively recruiting FTD participants. More are on the horizon.
More than 30 meeting participants delivered presentations at FTSG 2021. Sessions focused on promising therapies, the development of more participant-friendly and efficient clinical trials, and ways to report and share clinical-trial outcomes.
Representatives from the National Institutes of Health (NIH) and the U.S. Food and Drug Administration (FDA) participated, including Billy Dunn, MD, Director of the FDA's Office of Neuroscience.
During the meeting, researchers were able to hear the lived experience of those affected by FTD, via direct testimony from advocates, presentations of survey data from the FTD Disorders Registry, and information from AFTD's Frontotemporal Degeneration: A Voice of the Patient Report, which summarized our March 2021 Externally Led Patient-Focused Drug Development meeting.
Researchers discussed ways to evaluate the efficacy of potential treatments. They also talked about ways to make participating in research easier for persons diagnosed and their families—for example, by better communicating with them, and better helping them to weigh the benefits of trial participation against any potential risks.
Attendees also discussed the importance of sharing research results, both to further the science of FTD and to speed the path to making effective treatments a reality. "Data-sharing agreements should be done in the beginning, not the end" of clinical trials, said Dr. Feldman. Attendees agreed that sharing data from clinical trials would maximize impact, while also better respecting the time and energy that research participants devote to them.
"The 2021 FTD Treatment Study Group meeting showed us that hope is on the horizon for approved treatments," Dr. Dacks said. "Delivering on that will take all of us working together, from health professionals, academic researchers, biopharma leaders, regulatory experts, and funders to advocates and people and families with lived experience with FTD."
New therapies for FTD can be created only through the participation of people who have lived experience with FTD. As a vital way to help advance this research, AFTD encourages anyone with lived experience – persons diagnosed, caregivers, and family members – to join the FTD Disorders Registry. Joining the Registry can connect you with opportunities for participation in clinical research, and will allow you to maintain your privacy while sharing insights to help advance understanding of FTD. Visit FTDRegistry.org to learn more.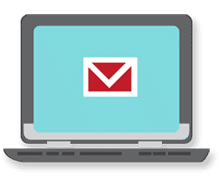 Sign up now and stay on top of the latest with our newsletter, event alerts, and more…