March's Volunteer of the Month: Gary Radin
March's volunteer of the month is Gary Radin. For this longtime AFTD volunteer, "providing caregivers with comfort and a sense that they are not alone is what drives me to volunteer." Gary's father, Neil, was diagnosed with corticobasal degeneration (CBD) and died in 1998 at the age of 55. Gary, his sister Geri, and mom Lisa, a founding AFTD Board member, spent more than three years trying to navigate Neil's neurodegenerative condition in the '90s, when there was little information available and no organization like AFTD to turn to for help and support.
After his father's passing, Gary realized how critical resources, support, and advocacy are for those affected by this disease. For the past 17 years he has led a support group for adult child caregivers. "I was 25 when I was a caregiver and I certainly wish I'd had a support group to attend. Being part of a community that understands, and learning from others who are dealing with the same issues, is immensely helpful," Gary says.
In addition to being a dedicated support group volunteer, Gary has assisted with several special events and projects for AFTD over the years. He and his mom also co-authored the book What If It's Not Alzheimer's? A Caregiver's Guide to Dementia as a way to help others and ensure that their caregiving experience became "a meaningful hardship."
AFTD is immensely grateful to Gary for his continued service and the vital support he provides to those affected by FTD. If you're interested in becoming a part of our national volunteer network, please visit our website to learn more, and fill out our volunteer form to get started.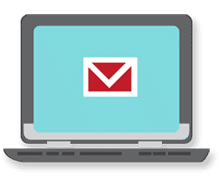 Sign up now and stay on top of the latest with our newsletter, event alerts, and more…