July's Volunteer of the Month: Janet Edmunson
For over 20 years, Janet Edmunson of Maine has been facilitating a support group for those affected by PSP, CBD and other atypical Parkinson's diseases. Her passion for leading support groups began when her late husband, Charles, who lived with CBD, was early in his disease progression and they had the opportunity to host a support group at a National PSP Association meeting.
"While I was terrified learning what the future might be for Charles from others farther along than us, Charles was happy to be in contact with people that had even heard about this rare disease, let alone been dealing with it too. He wanted more opportunities like that. So, I worked with that national organization to start a support group. And I've been doing them ever since, even after moving to Maine a few years after Charles died."
Last year, Janet became an official AFTD support group volunteer. "Being a part of the AFTD network, I appreciate them letting prospective care partners and people dealing with PSP and CBD know about our group in Maine. And the support staff at AFTD have been right there whenever I've needed them," she shared.
As a longtime friend to AFTD, and professional presenter to dementia caregivers, Janet has also spoken at AFTD support groups across the country.
When asked what she finds most rewarding about volunteering, Janet shared: "I always leave a support group meeting I've facilitated feeling that some of the members were helped by speaking to each other. I've become very connected to some of the long-term members, as if they are almost family."
AFTD is immensely grateful to Janet for her dedication and the vital support she provides to those affected by FTD. If you're interested in becoming a part of our national volunteer network, please click here and fill out our volunteer form to get started.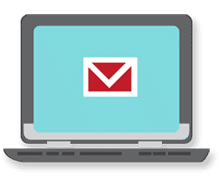 Sign up now and stay on top of the latest with our newsletter, event alerts, and more…