Guest Feature: The Lived Experience of Twins on the FTD Journey
The FTD journey can drum up powerful emotions for people with a diagnosis and their families, from shock and sadness to more complex emotions like ambiguous loss. For Elaine Zeitlin, whose identical twin Judy passed away late last year after a 10-year FTD journey, it felt as if she was slowly watching an integral part of her life fade away.
"Being an identical twin is a very strange thing; it's both good and bad; it makes you stand out in any crowd," Zeitlin said. "The way we were raised, the two of us were the ones who took care of the family; holidays were either at my house or Judy's house, for example. We were very close because of it."
Zeitlin noted how these bonds carried over to their children, too, with her kids looking to Judy as a second mother. The bond between the two sisters made it hard for Zeitlin to watch as Judy's symptoms progressed and daily activities became more challenging for her.
"Watching her lose her dignity was hard," Zeitlin said. "She was so very proud of her kids, but also her job. She got fired from the job she was so dedicated to, but nobody knew that FTD caused it at the time. It bothers me that the career she worked so hard for ended that way."
AFTD sat down with Zeitlin to discuss her perspective as an identical twin on a decade-long FTD journey, how it impacted her and her family, and what insights she had to share.
The Road to Diagnosis
The first signs that something was wrong were changes in Judy's behavior, but other health scares would preoccupy Zeitlin and her family's time. The BRCA breast cancer gene ran in the family, with Judy and one of Zeitlin's daughters requiring cancer treatment, while Zeitlin and her other daughter needed procedures to reduce their risk.
However, Zeitlin knew that there was something else amiss with Judy. Over time, she noticed increasingly drastic changes in her twin's behavior.
"We knew something was off," said Zeitlin. "The difference in her in the three months between my daughter having her first and last rounds of chemotherapy was shocking. The way she was dressing was disheveled, and her makeup wasn't getting put on right. Her employers even sent her to a counselor because they thought she was using drugs."
Judy eventually saw a psychiatrist and was treated for anxiety. However, her behavior only continued to deteriorate. Just before finally receiving her FTD diagnosis, Zeitlin and Judy ran into trouble during a flight.
"They said, 'everybody stay in your seat with your seatbelt on,'" Zeitlin said. "Judy leaped out of her seat to get her coat, and the flight attendant screamed at her to sit down. She sat down, but the same thing happened another three times. I wondered if she knew what was happening and why she couldn't get up."
Even though Judy's diagnosis cleared up uncertainty over what was going on with her, it created a new wave of anxiety for Zeitlin. As identical twins, she and Judy shared very similar genetics. Zeitlin had inherited the BRCA gene much like her sister; she began to wonder if she had inherited FTD too.
"Why would this happen to my twin if we have the same genes? Why don't I have it?" Zeitlin said. "The fear of getting it was so great; it still is."
The Decade-Long Journey
While Judy's husband was her primary care partner, Zeitlin was always around to support them and would stay at their home for a week at a time to help. As Judy's symptoms progressed, communication became increasingly difficult. As close-knit as they were, Zeitlin began to feel a heavy burden of ambiguous loss as Judy became less communicative.
"As twins, we would babble to each other about everything," Zeitlin said. "That was what I missed the most, being able to communicate with or do things with her. It was really tough to deal with, but I made sure to spend a lot of time with her regardless."
While she spent as much time as possible with Judy, Zeitlin felt that few resources were available to her as a twin sibling to someone with FTD. She sought help through a support group but didn't fit in groups for spouses or children of people with dementia. Eventually she found a better fit: a non-dementia support group for "twinless twins."
As FTD progressed and Judy found it increasingly difficult to take part in daily life, Zeitlin would begin to fill her role during family events.
"When my niece got married, it was very awkward to step in and play the role of her mother, my twin," Zeitlin said. "I had to give a speech at the bridal shower; it was made worse because Judy was there but couldn't participate. When my niece had a baby boy, I had to fly out to them to make the bris. It hurt because I didn't want to replace her; she was still there."
Make Memories to Cherish
While the cruel nature of FTD made the journey difficult at every step for Zeitlin and her family, she said that it was a blessing in many ways to be with her sister through it.
"I didn't enjoy seeing her decline, but I almost feel gratitude for being able to be by her side," Zeitlin said.
To others on the FTD journey, Zeitlin says to find support where you can – some people will stop talking to you, but there will always be someone out there to stand by you.
Zeitlin said to remember not to push someone with FTD and not to force them to do anything – instead, make them feel comfortable and help them feel at ease. Most importantly, find time to make memories with each other.
"Early on, I would crotchet with Judy," Zeitlin said. "She made a gift for a baby; it might not have come out the best, but we were able to fix it up. It gave her daughter a handmade gift to give her baby from her mother."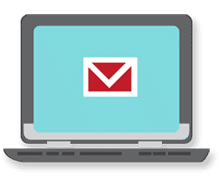 Sign up now and stay on top of the latest with our newsletter, event alerts, and more…