April's Athlete of the Month: Zoy Kocian
Our AFTD-Team Athlete of the Month for April is Zoy Kocian from Texas. Zoy uses the Charity Miles app to track her mileage as she walks in memory of her mom, Alice Kallus, who was diagnosed with behavioral variant FTD in 2012. Alice passed away in 2018 at the age of 73.
Using the Charity Miles app motivated Zoy to create a personal challenge for herself. Beginning in January 2021, she set a goal to walk three to four miles every day, and see how far she could walk in a year. By the end of 2021, Zoy had covered more than 770 miles in support of AFTD's mission of hope. She continues to track her daily walks in the app today.
To commemorate what would have been her mom's 77th birthday, Zoy also decided to walk 77 miles in September, inviting her family and friends to support the project by making donations to advance AFTD's work.
"I am really passionate about the mission and making more people aware of AFTD. When my family needed help, we were met with such openness and kindness. We never felt alone or abandoned."
In addition to tracking her walks using Charity Miles, Zoy posts her daily activities on social media, in an attempt to facilitate conversations about FTD, raise awareness, and shine a light on AFTD's work. "The people at AFTD, staff and volunteers, motivate me to keep going because I know everyone is working toward the same goals. My heart belongs to AFTD now."
Join Zoy and the rest of the AFTD-Team by downloading the Charity Miles app today! You can also turn your daily workout into a fundraiser by creating a pledge page. Simply set a goal, ask your family and friends to support you, and track your miles as you run, walk, hike, or bike. Every mile moved helps to increase awareness of FTD and raise funds to fuel AFTD's work to improve the quality of life of people affected by FTD and drive research to a cure.
AFTD thanks Zoy, and the entire AFTD-Team, for making your mileage count for the cause!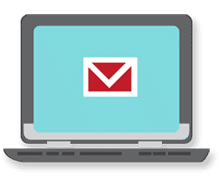 Sign up now and stay on top of the latest with our newsletter, event alerts, and more…