Advancing Hope: Major Leaders in FTD and ALS Research Gather in Arizona for Summit on C9orf72 Gene
In March, prominent leaders in FTD and ALS research gathered in Scottsdale, Arizona, for the first-ever summit on the C9orf72 gene, variations of which constitute the most common cause of genetic FTD and ALS. The event was supported by generous funding from David and Weezie Reese and was hosted by the Barrow Neurological Foundation.
The summit sought to bring together scientists, clinical researchers, and people affected by FTD and ALS to find new ways to increase collaboration between different fields in neurodegenerative disease research.
"I was elated that the inaugural C9orf72 FTD/ALS summit brought together scientists and clinicians from both sides of the FTD/ALS spectrum for the first time," said Rita Sattler, Ph.D., Director of the Barrow Neurological Institute's research education programs. "Everyone appreciated that the summit stimulated discussions on how we can more efficiently work together to uncover disease mechanisms, novel biomarkers, therapeutic approaches, and clinical trial designs for C9orf72 FTD and ALS.
"While there is still a lot to be done, sharing diverse perspectives created momentum in the C9orf72 community to continue discussions and eventually share their impact at the next summit," Dr. Sattler said.
AFTD Senior Director of Scientific Initiatives, Penny Dacks, Ph.D., AFTD Director of Research and Grants, Debra Niehoff, Ph.D., and AFTD Ambassador Joanne Linerud all attended the summit. Dr. Dacks served on the steering committee that planned the event and presented on integrating different FTD and ALS research approaches.
The summit covered a wide range of crucial topics in FTD and ALS research, including the ways that C9orf72 variations affect the mechanisms of both diseases, the progress made in the search for novel biomarkers, and advances in the development of therapeutics for FTD and ALS.
Promising therapeutic strategies were discussed at the summit, such as using antisense oligonucleotides, small pieces of DNA or RNA that target other segments of RNA. Antisense oligonucleotides can be used in drugs such as Qalsody, which was recently approved by the FDA to treat people with ALS with a SOD1 mutation.
Presenters discussed some potential biomarkers, such as neurofilament light chains (a protein that provides structure and support to axons in nerve cells) and TDP-43, and how they could help advance diagnostic tools for FTD and ALS. They also highlighted medical imaging methods like MRI and PET scans, which measure structural, functional, and metabolic changes, as key tools for monitoring people affected by C9orf72-based FTD or ALS before and after a diagnosed person begins presenting symptoms.
Summit attendees also evaluated the efficacy of current clinical trial designs used in FTD and ALS research, concluding that when testing therapeutics, researchers should include goals covering clinical symptoms of both diseases, rather than one or the other. Increasing the scope of research to cover both diseases was a recurring theme throughout the summit, with AFTD underscoring the need to reduce barriers to cooperation.
"Many families in the community are aware of the connection between FTD and ALS, while scientists who investigate C9orf72 often view FTD and ALS as part of the same spectrum of diseases," said Dr. Dacks. "However, people with FTD or ALS are cared for by different clinical centers with diverse expertise. Consequently, clinical research is often siloed. This siloing is an obstacle for research underway to detect the earliest symptoms of either disease, which can interfere with studies critical to designing trials to test a drug's ability to prevent the onset of neurodegeneration."
The summit is just one of many recent collaborations between AFTD and leaders in the ALS space that help advance efforts to increase cooperation across the two fields and reduce obstructions created by research siloing.
"AFTD is proud to work on multiple levels to reduce the silos of FTD and ALS research and care," Dr. Dacks added.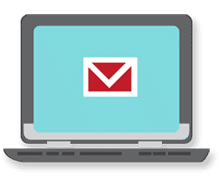 Sign up now and stay on top of the latest with our newsletter, event alerts, and more…