"Zoey's Extraordinary Playlist" Creator Shares Personal Connection to PSP
In an interview with NPR, the creator of Zoey's Extraordinary Playlist shares how his father's experience with the progressive supranuclear palsy (PSP) form of FTD inspired him to write the show, which features a character living with the disease.
Creator Austin Winsberg and star Jane Levy recently joined Here & Now host Robin Young to talk about the new NBC show, which follows a young woman who, after an accident in an MRI machine, gains the ability to hear the innermost thoughts of those around her in song. This newfound ability helps Zoey to better connect with her father, who is unable to speak due to PSP.
Winsberg tells Here & Now how he drew inspiration for the show from the experience of losing his father to the disease.
"I had the idea of… What if the way my dad saw the world during that time was through big musical numbers, and it gave me some sort of feeling of joy and hope," Winsberg said.
The show identifies the PSP diagnosis in its second episode during a visit to the doctor's office, and continues to bring awareness to the challenges that FTD and young-onset dementia impose on families. Recent episodes depict the physical and emotional toll of caregiving, and the ways in which the family is learning to cope and communicate.
Click here to listen to the interview, which starts around the 11-minute mark. Zoey's Extraordinary Playlist is currently airing on NBC Sundays at 9 p.m. EST, with full episodes available online.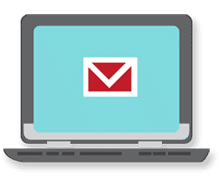 Sign up now and stay on top of the latest with our newsletter, event alerts, and more…