Support for the FTD Journey
"This disease hits people when they are in the prime of their life. It can be financially devastating for so many." – Mark P., current FTD caregiver
In 2015, Mark P.'s wife Julia, who was working as a real estate agent, had trouble focusing and organizing her busy schedule. Following a series of appointments with multiple specialists, she was diagnosed with primary progressive aphasia at the age of 57.
Shortly after her diagnosis, Mark's wife retired. As her symptoms progressively worsened, Mark cut back on his work hours to better provide care for her.
Early in their journey, Mark visited AFTD's website and attended an annual Education Conference to learn more about her diagnosis. He also found information about the Comstock Grant program.
"There are significant expenses incurred with an FTD diagnosis – accessing help for at-home care, adult daycare services, specialized providers, and the everyday practicalities needed to maintain an adequate level of care and support – these things add up quickly," he said.
Since 2009, the Comstock Grant program, named in honor of AFTD's founder, Helen-Ann Comstock (above), has distributed more than 2,380 grants, up to $500 each, to provide direct financial support to people navigating an FTD diagnosis. Quality of Life grants enable persons diagnosed to access services to improve their daily lived experience, while Respite grants help family care partners meet their own needs while caring for a loved one at home.
Mark knows the severe economic burden that FTD can impose on all affected by this disease. For him, and many others, the Comstock Grant program is a meaningful way to help alleviate some of the distress caused by an FTD diagnosis.
"A Comstock Grant can help with something as basic as me being able to take my wife to have her hair cut at the salon she went to before her diagnosis, since where she lives now cannot provide her that service," he said. "This financial support gives people a little breathing room when caring for someone with FTD."
Will you make a donation today to support the Comstock Grant program, to provide help and bring hope to people who are navigating an FTD diagnosis? A gift of $500 can fund one grant, or any amount of your choosing will advance AFTD's work to improve the quality of life of people living with FTD and drive research to a cure.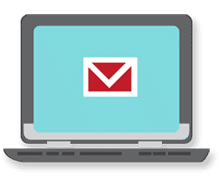 Sign up now and stay on top of the latest with our newsletter, event alerts, and more…