Stories of FTD Genetics Featured in "Brain & Life" Magazine
Brain & Life magazine recently told the stories of two people whose lives have been affected by FTD, and who participated in the March 5 AFTD-hosted Externally Led Patient-Focused Drug Development (EL-PFDD) meeting. 
Hannah Mackay, a police officer from West Sussex, England, and Wanda Smith, who lives in San Diego, were featured in the April/May edition of Brain & Life. Mackay and Smith were participants on the Genetics panel of the EL-PFDD meeting. The pair, along with others affected by FTD, shared their direct experiences with representatives from the U.S. Food and Drug Administration (FDA).  
In the Brain & Life article, Mackay discussed her father's journey with behavioral variant FTD (bvFTD) and Smith shared her mother's journey with primary progressive aphasia (PPA).  
Mackay said her father began struggling with everyday tasks like driving and using tools when he was in his late fifties. "Suddenly my father — a happy, capable person — started to struggle to make a cup of tea," Mackay said in the article. "It has changed our lives. We've gone through a grieving process even though our dad is still alive." 
Within a year, Mackay's father was diagnosed with bvFTD.  
Smith's mother, meanwhile, was misdiagnosed with Alzheimer's disease and later died in 1988 at age 52. "This was the 1980s, so when we brought my mother to see a neurologist, we received the same response that most people seeking a diagnosis for memory problems received at the time: 'She must have Alzheimer's disease,'" Smith said in the article.  
Smith didn't learn of her true diagnosis until 2006, when researchers found the GRN gene mutation in a preserved blood sample.  
The article also discussed how Mackay found out that she, like her father, carries the GRN gene mutation that will likely lead to FTD. As a result, her two daughters have a 50 percent chance of developing FTD as well.  
"I remember crying a lot at the appointment," Mackay said. "Not because I was sad — I was crying with relief that that part of the process was over. I now had the result and could do something with it." 
Both Mackay and Smith now serve as advocates and volunteers who raise awareness for FTD and the genetic links associated with the disease.  
Read the full article Brain & Life here.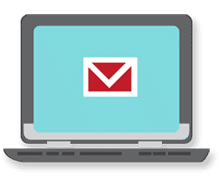 Sign up now and stay on top of the latest with our newsletter, event alerts, and more…