Spotlight On…Mary Beth Wighton, Activist and Author
Finding a renewed sense of purpose amid an FTD journey can be challenging, but for Mary Beth Wighton, living in the moment is how she's been able to find her footing.
"My great niece gave me a painting that had the words 'carpe diem' on it. [The painting] forced me to think about what I was doing because if things were to go downhill, have I lived my best day?", Wighton said. "The answer to that was 'no.' That motto really helped me examine and look at the type of life I wanted to lead."
Despite her diagnosis of probable behavioral variant FTD (bvFTD), Wighton seizes the day by sharing how she navigates life with young-onset dementia. The former IT corporate manager has become an author.
Wighton recently published her first book, Dignity & Dementia: Carpe Diem – My Journals of Living with Dementia, a collection of short journal entries dating from her bvFTD diagnosis at age 45.
"I started off writing about a singular topic, referring to them as journals, and sent it out to some friends and family. I thought it was a good way to educate people so they [could] see my progression and really get that inside look of someone living with dementia," Wighton shared.
In time, Wighton's journal entries were in high demand as her friends and family began to share her writings with others. "It was a growing network of people waiting for the next journal," she said.
Journey To a Diagnosis
Before Wighton's foray as a writer, she was settled into a demanding career working for an international company. But her life as a busy executive came to a deafening halt when her partner, Dawn, began noticing changes in her temperament and behavior. Those behavioral changes ultimately began affecting her work performance.
"I became really snappy with people. I stopped understanding and comprehending the financial aspects of [my] business, which got us into a lot of hot water. We started this new business and things started to slide then. I was struggling more than I even realized and it all came crashing down," Wighton recalled.
It took nearly four years and 12 misdiagnoses before Wighton and her family finally had an answer to what was going on.
"My doctor told me about my FTD in a terrible way and without hope. He said that [I was] going to die in six to eight years. I immediately lost my driver's license and was told that I was terminal all at once."
Wighton said her diagnosis and the years of unanswered questions made her feel angry and frustrated. As a result, she increased her alcohol consumption, which ultimately took a toll on her relationship.
"My partner said if I kept drinking like that, I was going to have to hit the road. The impact that I was having on our family was terrible; I realized that I had to make a change in my life," she said.
A Dementia Advocate Is Born
After taking part in support groups for persons with dementia, Wighton began to find her passion for supporting others living with the disease. She was invited to speak at a national dementia conference, which sparked her interest in advocating for dementia rights in her home country of Canada.
She was a founding member and chair of the Ontario Dementia Advisory Group (ODAG), an organization formed in 2014 with the mandate to influence policies and practices in Ontario to ensure that persons with dementia are included in decisions that affect their lives. She now serves as the co-chair of Dementia Advocacy Canada, a grassroots group aiming to influence healthcare policies, inform program development, and improve access to dementia support and services across the country.
Wighton's advocacy work inspired her to document her thoughts in her journal. She said she was motivated to publish her journal book after realizing that there weren't many books written by persons diagnosed with dementia. Dignity & Dementia is what Wighton calls a "reader's digest" comprising short, easy-to-read entries on a variety of topics including religion, politics, food, and family.
"For people with dementia, it's meant to inspire. One of the things I struggle with is that I don't read anymore — it's too much. These short [chapters] can be very impactful," said Wighton. "My hope for the book is that it's educational for anyone who picks it up, whether they have dementia or not. It's meant to provide hope, education, and understanding."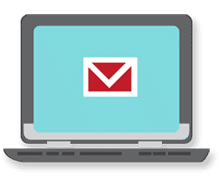 Sign up now and stay on top of the latest with our newsletter, event alerts, and more…