N.Y. Times Covers Therapies for Depression, Anxiety in Dementia
A recent New York Times article highlights new therapeutic approaches to help persons diagnosed with dementia cope with anxiety and depression.
The article details new psychotherapies to treat anxiety and depression in persons with dementia and compares the effectiveness of the new models to standard treatments.
According to the article, research shows that about a third of people with dementia also have depression, and that anxiety affects nearly a quarter to half of persons with dementia.
The new approaches – including Problem Adaption Therapy (PATH) and the Peaceful Mind program – present new and promising options to fill a "crucial need," as current treatment options, including psychiatric medications, "generally don't work well in persons with cognitive impairments."
The Fall 2019 issue of AFTD's Partners in FTD Care includes information about using medical and non-medical interventions to manage certain symptoms of FTD, including depression.
Click here to read the New York Times article.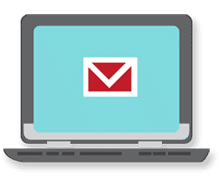 Sign up now and stay on top of the latest with our newsletter, event alerts, and more…