Helping from a Distance: Supporting Caregivers and People with FTD Who Are Self-Isolating
In situations where persons diagnosed with FTD and their primary care partners live together, the self-isolation necessitated by the COVID-19 pandemic has likely brought additional stress to an already challenging journey for all parties. Friends and close family members may find themselves seeking to provide additional support, while maintaining the proper social distance.
If you are a relative or friend of an individual living with FTD and/or a current primary care partner, consider the following strategies to help your loved ones stay safe, healthy, and better able to cope with this unprecedented and trying time.
While FTD is not known to directly increase the risk of getting COVID-19, circumstances brought on by the disease, challenges around hygiene behaviors, and challenges with communication can make a person with FTD more susceptible. Anyone who plans to come in contact with a person diagnosed and/or their primary care partner – even at the proper social distance – must take full precautions, including wearing a mask and thoroughly washing their hands afterward.
Support individuals living with FTD as if you were a long distance caregiver, even if you are relatively close by. The National Institute on Aging offers guidelines on a number of ways that long-distance caregivers can offer support, including some that may be particularly applicable to this time: assistance with financials, money management, or bill paying; offering emotional support; and helping to create an emergency medical plan.
Simply talking to the primary care partner or individual living with FTD can be immensely helpful. Where appropriate, ask them to identify the best ways you can (safely) provide support during this time. Seek ways to help meet the needs of the person diagnosed where you can, and provide a listening ear about what symptoms are the most challenging.
The inclusion of remote contact with family and friends, whether it be through a video platform such as Zoom and FaceTime or simply via phone, can become an important part of a family's daily routine. Take advantage of technology and online tools and resources and be prepared to teach others how to use them.
If the primary care partner needs to work from home or has other duties (such as homeschooling if kids are in the home) you can help them to prioritize their schedule. You also may be able to assist in coordinating with healthcare providers if the need to advocate for services arises; following up on calls; or engaging in a remote activity with either the primary care partner, their loved one, or children in the home, depending on the needs of the moment.
Creativity can help to build connection and reduce stress on all sides; as an illustrative example, you might encourage both to establish a "movie night" and set up a home theater with popcorn; you may even be able to "watch along" via Zoom.
Consider being a resource or contributing to a back-up plan in the case of illness that requires hospitalization for either the person diagnosed or primary care partner. Help to establish a plan where appropriate. Having the primary care partner and/or person diagnosed tell you their specific care wishes, can help to provide confidence during times of emergency.
For additional information and support, do not hesitate to reach out to AFTD's HelpLine – also reachable by calling 866-507-7222. You can also connect with peer support through AFTD's private Facebook group.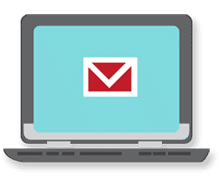 Sign up now and stay on top of the latest with our newsletter, event alerts, and more…