FTD Caregiver Featured on Kaiser Health News Panel
Kaiser Health News includes the experience of an FTD caregiver in a recent panel discussion about the challenges family members face as caregivers and the ways they have learned to cope.
The panel is led by KHN "Navigating Aging" columnist Judith Graham and includes four caregivers who also have professional experience in health-related fields.
During the hour-long discussion, panelist Rita Choula shares her experience of caring for her mother, who is living with FTD. She describes the difficulties her family faced in the years it took to reach an accurate diagnosis as her mother's condition progressed.
Choula, the director of caregiving projects at the AARP Public Policy Institute, also shares how her caregiving experience has influenced her career and the ways in which she finds meaning in her work.
The panel also includes stories from other family caregivers and the lessons they have learned in their respective journeys.
In addition to the discussion, the video opens with a 30-minute interview with Dr. Arthur Kleinman, a distinguished professor of psychiatry and anthropology at Harvard University, who authored a book about caring for his wife with Alzheimer's disease.
To view the discussion in full, click here. You can hear Rita's story at around the 40-minute mark.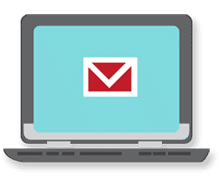 Sign up now and stay on top of the latest with our newsletter, event alerts, and more…