Dr. Fauci Discusses COVID-19 Vaccine, Dementia Care with NAPA Council
Dr. Anthony Fauci talked about the importance of the COVID-19 vaccine as it relates to persons with dementia during a January 25 meeting of the National Alzheimer's Project Act (NAPA) Advisory Council.
Dr. Fauci, Director of the National Institute of Allergy and Infectious Diseases, spoke with Katie Brandt, Director of Caregiver Support Services and Public Relations at Massachusetts General Hospital's Frontotemporal Disorders Unit.
Brandt, the co-chair of the NAPA Advisory Council, has served as an AFTD Regional Coordinator Volunteer. Her late husband, Mike, was diagnosed with FTD when he was 29.
During the interview, Dr. Fauci addressed concerns over any potential risks involved with people diagnosed with dementia in taking the vaccine. He explained that there are "likely not" any risk factors outside of the expected side effects, such as inflammation.
"There's very little significant inflammatory response after the first shot, considerably more after the boost" he said. Nevertheless, he added, "I wouldn't hesitate to vaccinate an [individual with dementia] because you're concerned that the inflammation associated with the vaccine is going to be harmful to them."
The pandemic has affected care facilities particularly hard, making it difficult for people to visit loved ones living there. (The Summer 2020 issue of AFTD's Partners in FTD Care offers strategies for managing FTD facility care amid COVID-19.)
Brandt asked about returning to in-person visits as more people get vaccinated. Dr. Fauci advised that unvaccinated persons should still wear a mask in the presence of those who have been vaccinated "until we are completely certain as to whether the vaccine protects you against infection.
"There is no guarantee that the person is protected. Even though we know the vaccine in the broad population is 94 to 95 percent efficacious, we don't know what it's going to be for that [vaccinated] person," Fauci added. "Even if it is 94 to 95 percent efficacious in protecting against clinically recognizable diseases, it may not protect you against asymptomatic infection."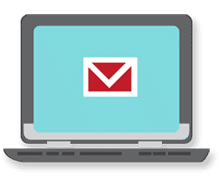 Sign up now and stay on top of the latest with our newsletter, event alerts, and more…