Des Moines Register Article Highlights Difficulties in Finding FTD Care
An article published in the October 21 Des Moines Register chronicled the struggles faced by people living with young-onset dementia and their care partners when seeking quality long-term care.
The article featured two Iowa residents who have FTD to illustrate the financial challenges in obtaining residential care, as well as the lack of understanding around certain dementia symptoms, such as aggression.
The families of Gailen Clausen, 55, and Tommy Nash, 47, have each had difficulties placing them in nursing homes. Facilities are permitted to turn away potential residents for any reason and are not required to report when or why, the article says.
Brent Willett, president of the Iowa Health Care Association, told the Register that restrictions on Medicaid reimbursement contribute to the decision not to accept certain residents. Medicaid pays a flat fee of $174 per resident per day in Iowa, and does not offer extra reimbursement for people with dementia, who usually require a greater level of care
"The more complex the patient's needs are, the higher your costs are, but the rate's the rate," Willett said in the article.
Nash – whose ex-wife and care partner, Deb Scharper, is AFTD's Regional Coordinator Volunteer for the Midwest region – now lives in a nursing home 125 miles away from his hometown. He previously lived in a residence closer to Scharper and their children, but the facility eventually evicted him, citing their inability to manage a young, active person with FTD. Similar problems forced Clausen's family to move him to a facility nearly 200 miles away from their home.
"Once they get more aggressive, it's over," said Linnea Clausen, Gailen Clausen's wife and care partner. "It's like, 'Oh, we can't deal with them.'"
To learn more about residential care for people with FTD, please visit AFTD's website.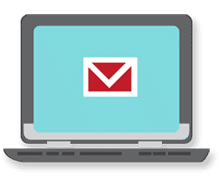 Sign up now and stay on top of the latest with our newsletter, event alerts, and more…