Dementia Educator Creates Children's Book for Families Affected by Dementia
Certified Dementia Practitioner Doreen Coulson Putnam has applied her decades of experience in dementia education into writing her debut children's book, Sometimes Grandmama Doesn't Know Me!
For nearly 30 years, Putnam has assisted and educated persons with dementia and their families on navigating life with the disease. Since 2014, she has operated DCPutnam Consulting, providing dementia certification training to health care providers, facilitating support groups, and consulting with families along the dementia journey. Putnam has worked with families facing varying dementia types, including FTD. She previously served as an AFTD Regional Coordinator Volunteer for New England, and now facilitates an FTD support group in Pittsburgh, where she currently resides.
Now, Putnam has taken on a new role: children's book author. Sometimes Grandmama Doesn't Know Me!, released in November 2021 and illustrated by Felix Eddy, follows the story of best friends Megan and Emmalia, both of whose grandmothers are living with Alzheimer's. Putnam uses her dementia expertise to illustrate how Alzheimer's and other forms of dementia impact young children.
Sometimes Grandmama Doesn't Know Me! aims to help children of various ages, as well as adults, to better understand what can happen to persons with Alzheimer's and other dementia types. The book can be used as a guide for families to engage in conversations about the challenges and complex feelings a dementia diagnosis can bring on.
AFTD talked with Putnam about why she wrote Sometimes Grandmama Doesn't Know Me! and how the book can help children and their families who are impacted by FTD.
AFTD: Why did you write a children's book focused on dementia?
Doreen Putnam: I've been working in this field for almost 30 years now and you see the impact that these dementia diseases have on families. It's devastating. I started thinking about this concept back in 2007 when I was the director of a memory care community in Rhode Island. I was seeing families come in with children who really didn't quite understand what was happening…. Adults talk about what's happening in the medical world with their loved ones, but they don't necessarily include the kids in those medical conversations. However, the kids are overhearing these conversations. I think that's where some of the fear and anxiety begins to develop, because they don't know what to think and they don't want to believe is going to happen in the future. I'm hoping that this book is going to open up conversations between parents, children, grandchildren, or great-grandchildren about Alzheimer's or other forms of dementia.
AFTD: What is the significance of Megan and Emmalia opening up to one another about both of their grandmothers' dementia diagnoses?
DP: Megan and Emmalia are best friends, [and] we share things with our best friends that we won't necessarily share with other people, perhaps even the [people] within our family. Emmalia could see the things that were happening with Megan's grandmother, and that helped Emmalia feel more comfortable in sharing her story [with Megan] – because she could see that Megan was experiencing similar things within her family structure.
The discussion questions at the end of the book are another part of the educational piece of the story. I want for people who are reading this to be able to have discussions with kids. Many times, you don't know where to start. The questions will help to draw out other things that the readers are seeing that are particular to their own family that may not necessarily be in the book, but [are] important to talk about.
AFTD: Talk about the cast of characters within the story. Was it intentional to show the many multicultural faces of dementia?
DP: The children in the book are all of my grandchildren and great-grandchildren…. We have an adopted son who is Native American; our granddaughter is married to a man from Peru who has a Peruvian and Chinese background. Our daughter and her husband have adopted three African-American children. The multicultural and racial piece of it was something that I thought was very important because I want this to be something that is not Caucasian-based. Alzheimer's is worldwide — it hits many cultures and races. I wanted this to be a book [to feature characters] that people with Pacific Asian backgrounds, African-American backgrounds, or Hispanic/Latinx backgrounds could identify with.
AFTD: How can Sometimes Grandmama Doesn't Know Me! help children who have family members who are living or have lived with FTD?

DP: All of the behavioral issues that I have identified throughout the book — short-term memory loss, word-finding issues, Grandmama wondering then getting lost, and the changes in behavior — can be related to not only Alzheimer's but FTD as well. This is part of life [with dementia], unfortunately, and this is a sad part of life but it's something that not all family members can deal with.
We see in adults the stressors that are there — the confusion, the embarrassment, the anger, the rejection, the denial, and the fear. The children who are involved [in this journey] are going to go through these same kinds of feelings [while] not quite knowing how to handle them, not knowing how to express them, or letting them come out when they shouldn't.
I wanted to emphasize that even though the kids were feeling various emotions, there was still love there. I think that many families don't want to admit that their mother or grandmother or family member who has [dementia] is still the same person, it's just that things have changed. I was able to weave together the different dementia experiences that Grandmama was having. It shows growth within the family structure of being able to move from frustration and confusion to a more loving experience.
For more information on Sometimes Grandmama Doesn't Know Me! by Doreen Coulson Putnam, click here.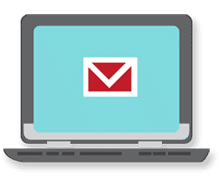 Sign up now and stay on top of the latest with our newsletter, event alerts, and more…