Daughter Writes Children's Book in Honor of Father Who Had PSP
A newly published children's book honors the author's late father, who died from complications related to progressive supranuclear palsy (PSP), an article published on the website of the Today show said.
Ginny Toman, author of Always in Your Heart, shared her father's story of being diagnosed with PSP and the impact the disease had on their family. John Seiler, who Toman described as being larger than life, was diagnosed with PSP at age 57; he died in 2019 at age 59.
Always in Your Heart is a children's book written to introduce a child to "someone who would have been very present in their life [who] died too soon or didn't make it to meet them," Toman said in the Sept. 13 article. Toman's father died nearly two years before her daughter, Callahan, was born.
"I started looking for (a book like that), and there wasn't anything. So, I wrote the book. It's powerful because people who want their kids to meet someone (who has died) and they don't get to, it's a pain that you can't really explain unless you've experienced it," Toman shared. "My daughter was born in November. We read the book and then we talk about her Pops up in heaven. I never want her to feel like she doesn't know who he really was."
Toman shares information about PSP on the back of the book to "raise more awareness so we can get more research, so fewer people have to go through this disease," she said.
The Progressive Supranuclear Palsy section of the AFTD website provides an overview of the disease, its symptoms, what to expect, and ways to manage PSP.
Read the full Today article here.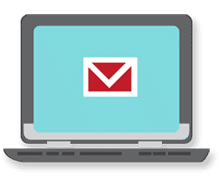 Sign up now and stay on top of the latest with our newsletter, event alerts, and more…