Advancing Hope: FTD Disorders Registry Deploying Upgraded Platform Under New Director
The FTD Disorders Registry is a powerful tool in the effort to discover treatments and a cure for FTD, leveraging the stories of persons diagnosed with FTD, their caregivers (both current and former), and family members to spur innovation. By sharing their insights and experience  with the Registry, more than 6,200 people have already provided information that help scientists advance FTD science; in return, registrants contribute to a better future, see how their experience compares with others, and learn about clinical research studies that may be right for them.
Next year, the Registry will deploy a new interface for both families affected by FTD and researchers that features a more robust suite of data collection tools and a more versatile communication system for keeping in touch with participants. Overseeing this transformation is new Registry Director Carrie Milliard, MS, CGC, CCRC. Milliard, who joined the Registry in early July, brings twenty years of clinical research experience to her new role, including data management, clinical research, and even genetic counseling, a career she pursued before pivoting to a more research-focused vocation.
"As I navigated my genetic counseling training, I realized that there were so many people who don't have any treatment or testing options available," Milliard said. "I decided to move my career into the research realm because I thought my skills would be better used trying to find ways to get these people the diagnosis and treatment they need."
Milliard started her research career at Boston Children's Hospital, where she primarily conducted research on the genetic underpinnings of congenital heart disease. A few years later, she returned home to Maine, where she oversaw pediatric studies at Maine Medical Center, predominantly focusing on cystic fibrosis research. Milliard recalled how lucky she felt to "see the development and run the studies that resulted in the approval of life-changing therapeutics by the FDA."
She is similarly enthusiastic about her new position at the Registry. "I love being in the rare-disease space," she said. "The Registry is really important; it lets us fuel the coming trials and drive efforts towards a cure for FTD."
A New and Improved Registry 
Milliard told AFTD the platform upgrade will be a major transformation for the Registry, the product of direct feedback from Registry participants over the years.
On the current platform, she said, "Once you share your experiences, there isn't much to come back for. It's a recurring theme in our feedback: 'Why would I come back? Why aren't we generating more data?' The new platform is aiming to solve that."
In addition to connecting people affected by FTD to opportunities to contribute to research, the platform will also make it easier for scientists to access data submitted by registrants, and will provide tools to aid in clinical research.
Milliard said that the Registry upgrade focuses on three key goals:
Empowering and Engaging the Community: The new platform enables participants to contribute data over the long term, allowing them to offer greater insight on topics relevant to them. Registry participants will also have more control over their profile and communications preferences, providing a more personalized experience.
Creating a Secure Data Resource for Researchers: The Registry is home to a wealth of data, but accessing and analyzing it has proven to be somewhat frustrating for some researchers. The new platform will feature a dedicated portal for researchers to parse available datasets and statistics more easily, ensuring they will have an easier time obtaining the data they need for their important work. Much like the current Registry, personally identifiable information (name, contact info, address) is not shared with researchers.
Facilitating Research with New Tools: Through the new platform, the Registry will be better able to empower people to find the clinical research studies right for them. Moreover, the platform's suite of tools will let scientists collect data remotely and stay connected with participants, all while protecting the identity of those participants.
Milliard told AFTD that one of her long-term goals at the Registry is to ensure that the data contributed by participants is better implemented and shared with researchers. "We need to make better use of the data we have; we need to make sure it's utilized, analyzed, and disseminated," she said. "I'm looking ahead to generating my own research questions, and learn from people with lived experience of FTD."  The Registry upgrade will also allow participants to see how the data they provided is being used in FTD research. When Registry data are presented or published, participants will see how their data helped to shape them.
Milliard encouraged everyone affected by FTD to join the Registry, emphasizing the importance of research participation. "The people living with FTD, their care partners, their families – they are the most important piece in finding new treatments and finding a cure for this disease," she said. The more people willing and able to participate in research on FTD, the greater our chances of attracting research investment and creating new, effective treatments. " We'd love to have you involved in any way, even if it's just answering quick questions about your lived experience!"
The FTD Disorders Registry was co-founded by AFTD and the Bluefield Project to Cure Frontotemporal Dementia, with generous support from the Rainwater Charitable Foundation.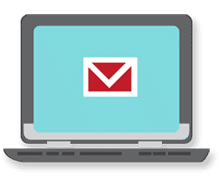 Sign up now and stay on top of the latest with our newsletter, event alerts, and more…