AFTD Statement on Newly FDA-Approved Alzheimer's Drug
Dear Friends,
Many of you have heard the news that on Monday, the FDA approved a new Alzheimer's disease drug, aducanumab. Aducanumab, which will be marketed under the trade name Aduhelm, is not only the first new drug therapy approved for Alzheimer's disease since 2003, it is the first medication that targets the underlying disease, rather than simply treating symptoms.
While Aduhelm represents a new treatment option for people with Alzheimer's disease, many questions remain about its effectiveness, how it will be prescribed, and how the approval may affect people diagnosed with FTD.
There are a number of factors our experts want people impacted by FTD to keep in mind:
Aduhelm was not approved for the treatment of FTD. Aduhelm works by targeting the beta-amyloid plaques that are a key feature in Alzheimer's disease. Since these plaques are not found in FTD, Aduhelm is not indicated for (and would not be expected to be effective in) people with an FTD disorder.
Aduhelm's effectiveness is still unproven. Although Aduhelm reduces beta-amyloid plaques, we don't yet know how much it may improve functioning in people with Alzheimer's disease. As a result, the drug received conditional approval from the FDA, meaning it must be further studied to confirm that the reduction in beta-amyloid translates into a reduction in symptoms or slower disease progression for people with Alzheimer's disease.
Aduhelm has the potential to cause serious side effects. About 40% of participants in Aduhelm clinical trials experienced brain swelling or bleeding. Although most had few or no symptoms, people taking Aduhelm should have regular brain scans to ensure they can continue to take the drug safely.
Aduhelm will be costly to both patients and insurers. Biogen, the company that manufactures Aduhelm, has set the price at $56,000/year. The drug must be administered by infusion in a doctor's office, so the cost of the drug itself may be covered for older patients under Medicare Part B. People taking the drug, however, may have additional costs, including brain imaging to determine if the drug is likely to benefit them, as well as routine imaging to detect side effects.
Aduhelm's approval, however, is a hopeful sign for FTD.
Aduhelm's approval highlights the importance of biomarkers. AFTD is actively involved in researching biomarkers that indicate the presence of an FTD-specific disease process in the brain (as beta-amyloid does for Alzheimer's disease). The reduction in beta-amyloid played a key role in Aduhelm's approval and was made possible by the development of methods to detect beta-amyloid in brain imaging. AFTD has prioritized the development of biomarkers to similarly advance FTD drug development.
Aduhelm's pathway to approval may enable speedier approval of drugs for other neurodegenerative diseases, including FTD. The FDA's conditional approval of Aduhelm establishes a precedent for an accelerated approval pathway. In essence, the FDA has signaled a willingness to approve a treatment based on change in an underlying biomarker of the disease, making the treatment publicly available while longer-term studies are carried out to confirm benefit to people's symptoms and/or disease progression. This pathway can speed the availability of promising treatments where they are most needed, such as for fatal conditions that have no existing treatments, like FTD.
AFTD remains committed to improving the quality of life of people affected by FTD and driving research to a cure. While Aduhelm itself is not likely to benefit people with FTD, the processes that drove its conditional approval are hopeful signs for the future of FTD drug development and approval.
Susan L-J Dickinson, MSGC
CEO, AFTD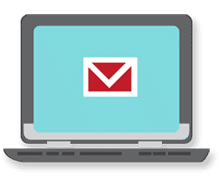 Sign up now and stay on top of the latest with our newsletter, event alerts, and more…