2018 Hope Rising Benefit Draws Record Attendance to Support AFTD's Mission
More than 500 people gathered in New York City for the third annual AFTD Hope Rising Benefit on October 17, raising more than $1.9 million to further AFTD's mission of advancing FTD research and improving quality of life for everyone whose lives are touched by this disease.
The official attendance figure of 505 — which included persons living with the disease, their care partners, researchers and philanthropists — was the highest number yet for a Hope Rising Benefit.
Leonard A. Lauder, chairman emeritus of The Estée Lauder Companies Inc., received the Susan Newhouse & Si Newhouse Award of Hope in recognition of his decades of support for dementia research. Mr. Lauder founded the Alzheimer's Drug Discovery Foundation with his brother Ronald in 1998, and began a long and pivotal collaboration with AFTD in 2007, when far too few understood the broader gains to be found in focusing on FTD research.
The Very Rev. Tracey Lind, dean emeritus of Trinity Episcopal Cathedral in Cleveland, gave a short talk about her personal journey with FTD. Since receiving her diagnosis in November 2016, Rev. Lind has spoken frequently and publicly about the need to change the way people see dementia.
Journalist Paula Zahn hosted the evening for the third year in a row, while Tony and Grammy Award winner Renée Elise Goldsberry provided musical entertainment. Vogue covered Hope Rising on its website with photos and a brief recap of the event.
Read this press release for more information about Hope Rising 2018, and click here to look at photos from the event.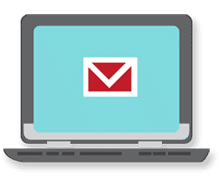 Sign up now and stay on top of the latest with our newsletter, event alerts, and more…