AFTD Stakeholders Highlight Need for More FTD Research at ADRD Summit
AFTD staff and Board members, along with representatives from the FTD Disorders Registry, attended the Alzheimer's Disease-Related Dementias Summit, held March 14 and 15 in Bethesda, Maryland. The meeting set the agenda for government-funded research in Alzheimer's-disease related dementias (ADRD), including FTD, for the next three years.
The National Institute of Neurological Disorders and Stroke (NINDS) hosted and organized the Summit.
Key AFTD stakeholders used the opportunity to shine a light on the realities those living with the condition often face, as well as disparities in the knowledge base as compared to other forms of dementia, such as Alzheimer's disease.
Gail Andersen, chair of AFTD's Board of Directors, spoke during the first session about the difficulties she faced while seeking accurate diagnosis and medical care for her late husband, who had behavioral variant FTD.
"It took seven years for my husband to be diagnosed, while we were raising young children," Andersen told the assembled researchers. "Our children didn't get to know the father he could have been. Most importantly, without a diagnosis, he was not treated with the respect he deserved as someone with a terminal illness. So I cannot stress enough how important your work is, and to continue your work for a good clinical diagnosis."
AFTD Senior Director of Programs Sharon S. Denny and Program Manager Matthew Sharp both urged scientists from NINDS and members of the National Alzheimer's Project Act (NAPA) Council to include persons with younger-onset dementias in their research agenda.
Denny specifically addressed minimum-age cutoffs in certain studies, highlighting the need to "broaden the conversation around dementia" to mitigate disparities.
"There need to be ways of particularly addressing how to include folks under the age of 65 in the mechanisms we are developing," Denny said, referring to the programs that will eventually form the National Plan on ADRD research.
Sharp concurred. "We now know that dementia is not an inevitable part of aging, but dementia is still more-or-less considered a disease of the elderly," he said. "We need to reframe dementia in a way that is scientifically accurate and true to the research, and that engages the younger portion of the population" often diagnosed with conditions like FTD.
Additional sessions during the two-day Summit focused on Lewy body dementia, vascular contributions to dementia, health disparities in ADRD research and dementia nomenclature. The recommendation from the latter session is to convene a series of working groups, including clinicians, researchers and persons diagnosed and their families, to develop a common vocabulary – one that does not sacrifice inclusivity for scientific accuracy – to help drive effective communication among all who are affected by ADRDs.
Final recommendations from the Summit will be reviewed by the National Advisory Neurological Disorders and Stroke (NANDS) Council in September. Those approved will be forwarded to the NAPA Council for incorporation.
Both day one and day two of the summit can be viewed in their entirety at the NIH website.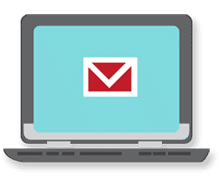 Sign up now and stay on top of the latest with our newsletter, event alerts, and more…