Disordered  by Klaas Jansma and Pieter Wolswijk
This three-part documentary on frontotemporal dementia (FTD) shows how the lives of three patients have changed  and how this has affected the people around them. Klaas Jansma is a psychologist involved in the Dutch National Steering Committee for Young People with Dementia. Pieter Wolswijk is a geriatric psychologist and freelance filmmaker. This documentary is an initiative of the Intercollegiate Group of Geriatric Psychologists in the Arnhem Region, the Netherlands. Read a description or view a movie trailer at http://www.youtube.com/watch?v=KVOnX4uGk0s.
Price: $27 inclusive of shipping and handling. For each copy sold in the USA and Canada, $3 will be donated to AFTD.
Available through:   Klaas Jansma via email at [email protected]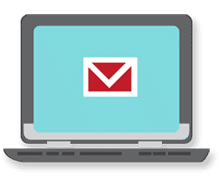 Sign up now and stay on top of the latest with our newsletter, event alerts, and more…