PBS News Shares Challenges Faced by AFTD Volunteer during COVID-19
In a recent PBS NewsHour segment, AFTD volunteer Amy Johnson describes the challenges her family is facing as continuing care facilities limit visitations to combat the COVID-19 pandemic.
A mother of four young children whose 40-year-old husband Mark has behavioral variant FTD (bvFtD), Johnson shares how her family is coping with the changes spurred by the outbreak. As she explains, the virus has changed the way the family is able to interact with Mark, who lives in an assisted living facility.
"My husband will to continue to decline, but it's just so hard knowing that I can't be there if he did decline to the point where he would require an end of life care," Johnson says in the video.
Johnson also shared her family's journey as part of a 60 Minutes segment on FTD that aired in May, and again in front of a nationally televised audience in January, helping to bring awareness to millions of viewers across the country.
Click here to watch the full segment, which includes further details about the challenges continuing care facilities are facing during this time.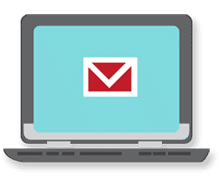 Sign up now and stay on top of the latest with our newsletter, event alerts, and more…