Tests That May Track FTD Symptom Progression Discussed at International FTD Conference
Alzforum's coverage of the 2021 International Conference on Frontotemporal Dementias continues with an overview of the standardized tests that are available for tracking symptoms of FTD. 
In the fourth installment of Alzforum's series, writer Jessica Shugart summarized FTD researchers' attempts to develop standardized tests that objectively and comprehensively measure FTD symptoms.   
One promising candidate is multidomain impairment rating (MIR), developed by Bradley Boeve, MD, of the Mayo Clinic (and AFTD's Medical Advisory Council), along with ALLFTD colleagues, which evaluates for visuospatial skills, parkinsonian symptoms, and motor function.   
Other contenders include the NIH-EXAMINER, which measures working memory, cognitive control, word fluency, and multitasking. Researchers from University of California, San Francisco, led by Adam Staffaroni, PhD, have report that the test determines defects among presymptomatic carriers of mutations linked to FTD. Dr. Staffaroni is a featured speaker at the upcoming AFTD 2021 Education Conference.  
The International Society for Frontotemporal Dementias virtually convened the 12th International Conference on FTD March 3-5. Read the full Alzforum article here.  
Additional installments in the series can be found here: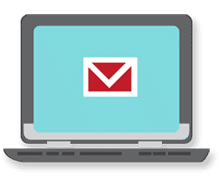 Sign up now and stay on top of the latest with our newsletter, event alerts, and more…