Researchers Evaluate Current and Future Status of Clinical Trials at International FTD Conference
Alzforum's coverage of the 2021 International Conference on Frontotemporal Dementia concludes with an update on FTD clinical trials.  
According to the final article in the series, trials for carriers of GRN mutations are the farthest along in clinical trial developments. Julio Rojas of the University of California, San Francisco, said during the conference that "it's likely we'll see a treatment for GRN mutation carriers with FTD before we see one for [Alzheimer's]." 
Companies such as Prevail Therapeutics and Passage Bio are currently looking into trials focused on a gene-therapy approach. Currently, FTD trials have been limited to carriers of pathogenic C9orf72, GRN, or MAPT mutations and individuals diagnosed with disorders such as progressive supranuclear palsy.  
Read more about the status of FTD clinical trials in the full Alzforum article here.  
The International Society for Frontotemporal Dementias virtually convened the 12th International Conference on FTD March 3-5. Read Alzforum's seven-part conference coverage series here.  
Additional installments in the series can be found here: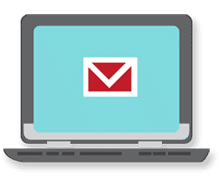 Sign up now and stay on top of the latest with our newsletter, event alerts, and more…