2019 AFTD Education Conference: May 3, 2019
The 2019 AFTD Education Conference will be held today in Los Angeles. Join us for a day of learning, sharing and making connections with others in the FTD community.
Every year, AFTD brings together people living with FTD, their care partners and families, researchers, and healthcare professionals to learn about the latest in FTD research, care and support strategies, and opportunities to engage further with the AFTD community.
You can live stream portions of the conference online, free of charge. Click here for more information, and to register for the Education Conference livestream.
The Day's Program
Featured speakers at this year's conference include:
Mario Mendez, M.D., Director of Neurobehavior at the VA Greater Los Angeles and Professor of Neurology and Psychiatry at UCLA
Kimiko Domoto-Reilly, M.D., Assistant Professor of Neurology at University of Washington School of Medicine
Mary Guerriero Austrom, Ph.D., Professor of Clinical Psychology and Wesley P. Martin Professor of Alzheimer's Education at Indiana University School of Medicine
Jamie Fong, M.S., CGC, Genetic Counselor at UCSF Memory and Aging Center
This year's conference will feature multidisciplinary panel discussions with professionals, people living with FTD, and care partners, and will focus on research, care and support. Interactive breakout sessions will explore FTD clinical subtypes and care strategies for those recently diagnosed or living in the disease's later stages, while networking sessions will include open forums with experts, initiatives for healthcare professionals and a session on social media storytelling.
Download our Education Conference flyer for the agenda. Learn more about the conference's breakout sessions by clicking here.
Keynote Speaker
Our 2019 Keynote Speaker will be actress and FTD advocate Martha Madison, best known for her role as Belle Black on the long-running sitcom Days of Our Lives. Martha's mother Barbara has been living with behavioral variant FTD since 2008. Since her mother's diagnosis, Martha has been a visible ambassador for the condition, recording a public-service announcement for AFTD and recounting her family's FTD story in Soap Opera Digest.
Logistics
Registration opens the morning of conference at 8:00 a.m. For those arriving early, a special early registration will be held from 4:00 to 6:30 p.m. on Thursday, May 2 at the Marriott.
The conference will run from 8:45 a.m. to 5:30 p.m. PST at the Los Angeles Airport Marriott. A social reception will follow, to which all attendees are invited.
AFTD offers modest financial assistance, in the form of Comstock Travel Grants, for people with FTD and care partners interested in attending the conference. These grants can be used to defray the cost of travel, lodging, and conference fees in order to attend. For more information, click here and view "Travel Grants."
Sponsors
AFTD thanks the following sponsors for their generous support of the 2019 AFTD Education Conference: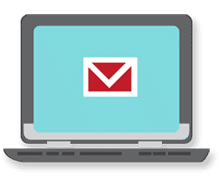 Sign up now and stay on top of the latest with our newsletter, event alerts, and more…