1,200+ Join AFTD's Annual Education Conference to Connect, Learn, and Engage
AFTD's Annual Education Conference brought together more than 1,200 people on April 8 for an opportunity to connect, learn, and engage with others who truly understand the disease.
Persons diagnosed with FTD, care partners, caregivers, researchers, health care professionals, and industry experts attended the 2022 Education Conference, both at the BWI Airport Marriott near Baltimore and virtually. Nearly 200 people attended in Maryland for the first in-person conference experience since 2019, while more than 1,000 registrants from 29 different countries joined via livestream.
The day contained presentations focusing on the latest strides in FTD research, the diverse care partner experience, and the language of dementia, presented by experts in FTD. Attendees also participated in interactive virtual and in-person breakout sessions that offered practical information for persons diagnosed, care partners, and healthcare professionals.
AFTD Board member Rita Choula, MA (above), Director of Caregiving with the AARP Public Policy Institute, delivered the event's keynote address, in which she shared her family's FTD journey. Choula, a former FTD caregiver for her late mother, called for those present to take bold, assertive action, whether advocating for themselves or a loved one who has been diagnosed, raising awareness within their community, or simply normalizing the lived experience of FTD.
"Being bold for all of us looks like advocating for those living with FTD with our state, local, and federal legislators when the opportunities present. Being bold means telling your story," she said. "This may be a rare disease by definition, but there is nothing rare about what those in this room – and virtually across the country – live with every single day."
AFTD's Persons with FTD Advisory Council
, which works to inform AFTD's work from the perspective of people who are living with the disease, shared their vital perspectives in a session entitled "
Guess Who's Here? We're Still Here!
"
To close the conference, AFTD's founder Helen-Ann Comstock, CEO Susan L-J Dickinson, MSGC, and Board Chair David Pfeifer reflected on AFTD's 20th anniversary. They talked about how the organization started, its current progress, and their hopes for the future.
Additional featured speakers at this year's conference included AFTD Medical Advisory Council member Chiadi Onyike, MD, MHS, of Johns Hopkins University; David Irwin, MD, of the University of Pennsylvania and Tania Gendron, PhD, of the Mayo Clinic in Florida; Laynie Dratch, ScM, CGC, of the University of Pennsylvania; and Angela Taylor of the Lewy Body Dementia Association.
The next Annual Education Conference will take place in St. Louis on May 5, 2023. AFTD anticipates that it will follow the same hybrid model as the 2022 event, with the option to attend in person or virtually.
For those who were unable to attend this year's event, recorded sessions from the 2022 Education Conference can be viewed on AFTD's YouTube page.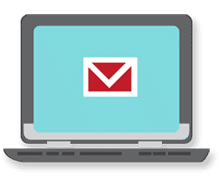 Sign up now and stay on top of the latest with our newsletter, event alerts, and more…