Illinois Family to Host Event for Food for Thought 2021 Campaign
An Illinois family will host a Food for Thought event at a local pizza eatery to raise critical FTD awareness in their community.
The Kirby family will host the event in honor of Kara Kirby (pictured above), who was diagnosed with FTD at age 29. The event was featured in a segment on the Indiana-based news station WTHI-TV. Kirby, now 32, and her family were previously spotlighted on WTHI-TV in a 2019 special report entitled "Beyond the Reflection," highlighting the effects of FTD on Kara and her mother, Dawn Kirby.
"It took us so long to get a diagnosis and I felt like there wasn't enough awareness. If someone had it on their radar that someone of Kara's age could have a disease like this, then it wouldn't have taken so long to diagnose her," Dawn Kirby said in the 2019 interview. "We know with FTD that time is not always on your side, and if it takes a couple years to get a diagnosis, then that's time you've lost with your family. We want to help others avoid that."
The Kirby family's Food for Thought event will be held at Joe's Pizza (226 W Court Street, Paris, IL 61944) on Sept. 27 from 4:00-9:00p.m. Joe's Pizza will donate a portion of their proceeds to AFTD's mission.
Food for Thought, AFTD's flagship grassroots fundraising and awareness campaign focusing on food and FTD education, will be held this year on September 26 through October 10. During this time, which encompasses World FTD Awareness Week 2021, people across the country and the world who are affected by FTD are encouraged to "Take Time with Friends and Family. Take Action."
Watch the full WTHI-TV segment here.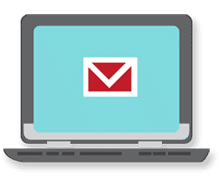 Sign up now and stay on top of the latest with our newsletter, event alerts, and more…