Enhancing Dementia Care – Other Dementias: Frontotemporal, Lewy Body & Vascular Dementias
Thursday, February 25, 2016; 9:00 a.m. to 12:30 p.m.
Jude Medical Center – Erickson Education (EEC) #3&4
101 E. Valencia Mesa Dr.
Fullerton, CA 92835
Alzheimer's Orange County, Calif., is offering this innovative and interactive morning education program, designed to help you: describe the signs and symptoms of Frontotemporal, Lewy Body and Vascular dementias and how each distinctly differs from Alzheimer's disease; understand how the diagnostic process differentiates Alzheimer's disease from other types of dementia; and learn strategies to manage challenging symptoms unique to these other dementias. The training session is offered free of charge and is for caregivers, family and friends, and health care and senior care professionals. Light refreshments will be provided. Continuing education units will be available for designated professionals: 3 CEUs – RCFE pending, BRN, BBS.
RSVP to 844-373-4400; click here for more information.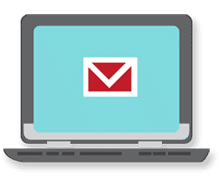 Sign up now and stay on top of the latest with our newsletter, event alerts, and more…