Trio of Spinal Fluid Biomarkers Could Be Useful in Diagnosing FTD, Study Shows
A framework combining three biomarkers commonly used to identify Alzheimer's disease could be effective in diagnosing FTD, a recent study suggests.
The study, led by researchers at the University of Pennsylvania, determined that using cerebrospinal fluid (CSF) biomarkers of pathologic amyloid plaques, tangles, and neurodegeneration, collectively called ATN, can be useful in diagnosing FTD.
Among the researchers who co-authored the study published in Alzheimer's and Dementia: The Journal of the Alzheimer's Association were AFTD Medical Advisory Council members Dr. Murray Grossman and Dr. John Q. Trojanowski.
Lead investigator Dr. Katheryn A.Q. Cousins, of the FTD Center in the Department of Neurology at Penn Medicine, said in a press release that "CSF biomarkers work similarly to a pregnancy test, offering a simple positive or negative result when enough of a substance is detected."
The ATN framework could provide "a more complete look at a person's diagnosis and give us a much richer understanding of not only Alzheimer's disease, but other co-occurring neurodegenerative conditions," Cousins noted.
The findings also asserted that ATN incorporating neurofilament light chain (NfL), a recognized biomarker linked to neurodegeneration, could provide a more accurate and precise diagnosis. NfL levels increase when degeneration progresses and has been shown to improve the accuracy in diagnosing FTD when combined with other biomarkers like ATN and the glial fibrillary acidic protein (GFAP) blood test.
Read the full University of Pennsylvania press release here.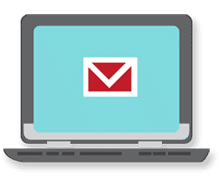 Sign up now and stay on top of the latest with our newsletter, event alerts, and more…