Scientists Now Able to Classify Tau Filament Structures Linked to FTD Disorders
Researchers in the UK have gained new insight into classifying the structures of tau filaments found in FTD and other neurodegenerative diseases.
Investigators from the Medical Research Council (MRC) Laboratory of Molecular Biology determined the tau protein structures of several neurodegenerative diseases by utilizing cryo-electron microscopy. Their work provides more insight into the distinct tau filament structures of the FTD movement disorders progressive supranuclear palsy (PSP) and corticobasal degeneration (CBD).
AFTD Medical Advisory Council member Dr. Bernardino Ghetti of the Indiana University School of Medicine was one of the long-time collaborators who assisted the scientists in classifying the tau folds of the different neurodegenerative diseases observed in the study.
Dr. Sjors Scheres of the MRC Laboratory's Neurobiology Division said in an Oct. 8 article published in the Cambridge Independent that "the structures provide additional information for classifying tauopathies, which was previously done by clinical diagnosis and post-mortem neuropathology."
He continues: "Based on their tau filament folds, CBD and argyrophilic grain disease (AGD) are more closely related to each other than CBD and PSP. This distinction was not clear from the clinical symptoms alone, which are often similar for PSP and CBD."
Read the full Cambridge Independent article here.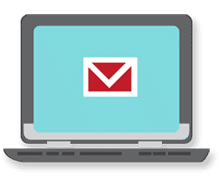 Sign up now and stay on top of the latest with our newsletter, event alerts, and more…