FTD Care Partner Discusses Husband's FTD Diagnosis, Finding Support on "Dementia Dialogue" Podcast
FTD care partner Jill Czuczman discussed finding a positive approach to living with a young-onset dementia diagnosis in a recent episode of the Dementia Dialogue podcast.
Czuczman joined guest host Kathy Hickman to share how her family is navigating her husband's FTD diagnosis, and the challenges they've faced on their journey. David Czuczman was diagnosed with FTD in 2015 in his 40s; however, the diagnosis came after a six-year period of misdiagnoses and unanswered questions.
"For David, [the diagnosis] was a death sentence and for me it was relief because it had been six years, nine specialists, endless CAT scans, PET scans, and spinal taps. To finally have a name [for] it really helped me accept it," said Czuczman. "For him, I think it was so depressing and so sad that this is what the diagnosis was. We were completely blindsided by the word 'dementia.'"
During the episode, Czuczman discussed David's symptom onset and explained how her very sociable husband suddenly grew to dislike large crowds of people. "He was the life of the party always and very social, so for him to not want to sit around a campfire with a whole bunch of people or go out to dinner, it almost seemed rude and confrontational," she said.
Czuczman also shared how she and her family have had to learn to embrace the positive moments of living with FTD. Since caring for her husband fulltime, Czuczman has advocated for more support for families impacted by young-onset dementia. In response to the lack of young-onset dementia support groups in her hometown in Canada, she created an online support group that now has more than 400 members, in which members share their experiences of facing a dementia diagnosis. The Czuczmans have also taken part in clinical studies to help advance FTD research.
"One thing that helped to cope was to give back and start getting involved in research," said Czuczman. "Our story could help someone else and that's made the biggest difference for the both of us and for our children, [knowing] that there is some hope down the road.
"Having a positive approach to living with dementia… for us, it meant changing the narrative from a death sentence to, 'How am I going to live my best life every day?'"
Listen to the Dementia Dialogue podcast featuring Jill Czuczman here.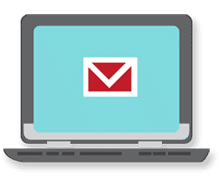 Sign up now and stay on top of the latest with our newsletter, event alerts, and more…