Couples Living with PPA Featured in Wisconsin Newspaper
Two couples living with primary progressive aphasia (PPA) share their experiences of managing the disease and the importance of supportive relationships in a recent article in the Wisconsin newspaper the Leader-Telegram.
Couples Al and Karen Pezzi and CeCelia and Wayne Zorn (pictured above) were featured in an April 25 article on connecting with others who understand facing a PPA diagnosis. Karen Pezzi told the Leader-Telegram that, after Al was diagnosed in 2020, connecting with people in a similar situation has been beneficial. "It's so nice to know that there are people out there who understand," she said.
Wayne Zorn has been living with PPA and advancing dementia since 2014, has difficulty with understanding speech, and has limited verbal capabilities. According to the article, the one phrase that he can say is "yeah but like that" or a shortened version of the phrase, which can mean many things.
"Sometimes it's an expression of joy," CeCelia Zorn shared. "Sometimes it's nothing that I can figure out—I'm just happy to hear his voice."
Zorn spoke of the couple's participation in the Chippewa Valley Aphasia Camp, a four-day camp that happens in the fall for people living with aphasia. The focus of the camp is to provide a supportive and safe environment where attendees can be active and comfortable.
Zorn shared how she's coping with her husband's diagnosis, saying that "dwelling on the past and what Wayne could do isn't really helpful for me." Instead, she focuses "on today and tomorrow" instead of Wayne's life before PPA.
Similarly, Al Pezzi has chosen to not to dwell on the past but instead is working to "find out exactly what I can do to help myself and my wife," he said.
Read the full Leader-Telegram article here.
Photo credit: Dan Reiland/Leader-Telegram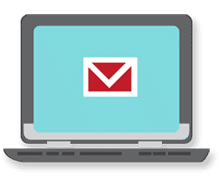 Sign up now and stay on top of the latest with our newsletter, event alerts, and more…