AFTD Staff and Volunteers Featured in Domestic and International News Stories
Members of AFTD's staff, Board, and Medical Advisory Council (MAC), as well as AFTD volunteers, were featured in stories published by domestic and international news outlets following the announcement of Bruce Willis's FTD diagnosis.
AFTD volunteer Chuck Anastasia, who in 2017 was featured in an AFTD short awareness film with his late wife VJ, spoke with the news station WMUR-9 to speak about his experience as a former FTD caregiver.
AFTD Board member Kristin Holloway talked about her experience as a care partner for her husband, Lee, with NBC 4 in Washington, DC. "It's very scary when you're witnessing your loved one go through a very traumatic and dramatic change," Holloway said in the interview. "When we did get a diagnosis of dementia, I almost didn't believe it. I never heard of anyone getting dementia in their 30s."
Bradford Dickerson, MD, the chair of the AFTD MAC and director of the FTD unit at Massachusetts General Hospital, shared his experience with FTD with the Washington Post. Dr. Dickerson gave insight on the agrammatic and semantic variants of primary progressive aphasia.
AFTD Senior Director of Programs Sharon Denny spoke about FTD with the German periodical Westfälische Rundschau. Bradley Boeve, MD, an AFTD MAC member and a neurologist with the Mayo Clinic, spoke with the French periodical Version Femina and shared his knowledge on the different disorders that can be caused by FTD.
For more FTD in the news, click here.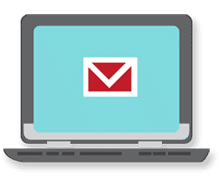 Sign up now and stay on top of the latest with our newsletter, event alerts, and more…