Atlanta TV News Segment Examines Impact of FTD and other Dementias on Black Communities
A couple living in Atlanta shared their experience of living with FTD in a local TV news segment emphasizing how Black communities face disproportionate levels of burden related to dementia diagnoses.
In a recent interview with WSB-TV in Atlanta, Malcoma Brown-Ekeogu (pictured above) spoke about caring for her husband, Kenneth Ekeogu, who was diagnosed with FTD in 2016. Brown-Ekeogu has become her husband's sole caregiver, all while addressing her own health concerns related to her Crohn's disease diagnosis.
"My struggle for myself is to keep my energy up to make sure that…I'm taking vitamins, everything I can do, especially with the pandemic, [to] be as safe as possible," Brown-Ekeogu told WSB-TV. "For him, I always say he's 'easy like Sunday morning' because he's very easygoing, he doesn't complain, but to care for him that burden – I carry it. That's mine to carry."
The segment outlined the economic burden that weighs heavily on families impacted by dementia, especially Black families. Brown-Ekeogu said she had to use the couple's retirement fund to care for husband.
"My husband is my gift. Regardless of where he is mentally, he's my gift," Brown-Ekeogu said.
The Alzheimer's Association's 2021 special report on racial and ethnic disparities in dementia care found that Black people are twice as likely to have Alzheimer's and other forms of dementia compared to white people. Women of color, specifically, have been found to be disproportionately affected by health disparities when they or their loved ones are diagnosed with dementia.
Dr. Fayron Epps, an assistant professor at Emory University, emphasized the need for more Black families to have access to dementia education and support resources.
"It's not just an old folks' disease. This is not a normal part of aging, which a lot of people do think, especially in the Black community," Dr. Epps told WSB-TV. "I primarily focus on what is the education that I can develop and provide to them and other non-pharmacological interventions to support them on their journey."
Watch the full WSB-TV news segment here.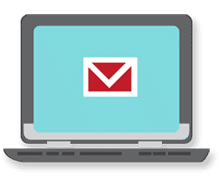 Sign up now and stay on top of the latest with our newsletter, event alerts, and more…