People with Dementia Find Companionship in Robotic Cats During COVID Isolation
As COVID-19 continues to pose unique challenges for those living with FTD and other types of dementia, some are turning to robotic, but otherwise lifelike companions to help cope with increased isolation.
The Sun Sentinel shares how a Florida Atlantic University project that provides robotic cats to persons with dementia living in care facilities has adapted in response to the pandemic, now sending the cats into the homes of families.
The article centers on the experience of a 53-year-old woman with dementia who has found solace in the form of a gray, life-like animatronic cat named Silver. She is the first to receive a robotic cat at home, an experience that her mother, who is her caregiver, says has improved her overall condition.
"It makes me feel really encouraged to see her playing with that cat," Marlys Cordes told the Sentinel. "I'm happy that she has anything to stimulate her mind and body."
The article emphasizes the importance of connection and staying active during this time, especially for those with dementia. For more information about FTD and COVID-19, including ways to cope with the pandemic, visit AFTD's website.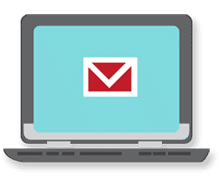 Sign up now and stay on top of the latest with our newsletter, event alerts, and more…