Penn FTD Center Scientist Receives AFTD's First Pilot Grant for Nonpharmacological Research
AFTD has awarded Lauren Massimo, Ph.D., CRNP, the inaugural AFTD Pilot Grant for Nonpharmacological Therapies and Tools.
Dr. Massimo, an assistant professor in the University of Pennsylvania School of Nursing and a member of the Penn Frontotemporal Degeneration Center, will head a team that includes Penn neuropsychologists and smartphone application developers who will use the grant to develop and test an app that will help persons diagnosed with FTD overcome apathy.
"Apathy is a common and highly debilitating symptom for people with all FTD syndromes," said Dr. Massimo. "It has a huge impact on patients and caregivers. For patients, it's associated with overall functional decline and mortality. For caregivers, a lot of stress and burden is associated with apathy, as they have to perform a lot of activities for people with FTD."
In her proposal, Dr. Massimo hypothesized that the app could provide a framework for symptom management in people with behavioral variant FTD, and that regular use of the app would contribute to the achievement of everyday goals and activities of daily life in the population. She further surmised that app use could result in increased functional activity, leading to beneficial returns for care partners, as well.
Dr. Massimo and her team have tested a model version of the app. "The second stage is a clinical trial, and we hope that this Pilot Grant will provide the preliminary data we need to pursue a larger grant from the National Institutes of Health," she said.
Dr. Massimo notes that the app is person-centered and can be adapted to the needs of each individual. It will guide users in selecting and scheduling activities that are meaningful to them, provide alerts that prompt them to initiate these activities, and deliver digital badges or other rewards for completing them.
"AFTD's award allowed the team to come together," Dr. Massimo said. "Without this award, this app would not happen."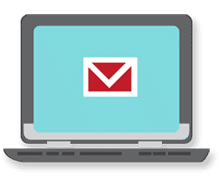 Sign up now and stay on top of the latest with our newsletter, event alerts, and more…