Penn FTD Center Launches Virtual Caregiver Conference in Response to COVID
The Penn FTD Center has shared a series of virtual presentations by speakers initially scheduled for its 2020 Caregiving Conference, which has been canceled due to the ongoing COVID-19 pandemic.
Initially scheduled for the fall, the annual education conference focuses on the continuum of needs experienced by those providing care for a loved one with FTD. The conference draws on the knowledge of experts across multiple fields to provide information on disease symptoms and treatment advancements, individual care needs, as well as legal and financial planning and other caregiver support services.
Murray Grossman, MD, EdD, who is the director of the Penn FTD Center and a member of AFTD's Medical Advisory Council, introduced the first-ever virtual conference with an overview of FTD.
Speakers also included Lauren Massimo, PhD, CRNP, who was awarded an AFTD Nonpharmacological Therapies and Tools Pilot Grant in 2018 to develop a novel behavioral intervention app for apathy in FTD. During her conference presentation, Massimo discusses decision making in advanced illness.
You can view both presentations, as well as the remainder of the conference series, on YouTube.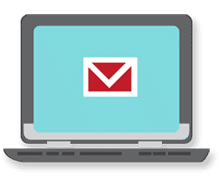 Sign up now and stay on top of the latest with our newsletter, event alerts, and more…