Partners in FTD Care #34: Finding the Way — Successfully Transitioning to Residential Care
For families facing FTD, the decision to transition into a residential care facility is often a challenging one, fraught with emotional stress and logistical concerns. But steps can be taken by facility staff to ease that transition. Employing a person-centered, individualized care plan, combined with creative problem-solving and careful collaboration, can achieve a care transition that honors the person diagnosed and maximizes their quality of life.
In this issue of Partners in FTD Care, Sean – diagnosed with behavioral variant FTD, the most common of the FTD disorders – successfully transitions from home- to facility-based care with help from his wife and daughter, a home care worker, FTD support groups, and facility staff and administrators. While other FTD subtypes present differing challenges, Sean's story can provide guidance to healthcare professionals looking to ensure effective care transitions for incoming residents with FTD.
Issue #34: Summer 2022: Finding the Way — Successfully Transitioning to Residential Care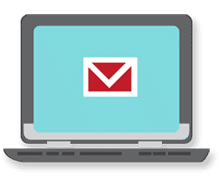 Sign up now and stay on top of the latest with our newsletter, event alerts, and more…