Partners in FTD Care #33: Does It Run in the Family? — The Genetics of FTD
Most cases of FTD are sporadic, meaning that there is no clear-cut, singular genetic cause. Many cases, however, are said to be familial: Neurodegenerative diseases such as ALS, Parkinson's, and FTD recur throughout the family tree. A variety of factors can contribute to a family's propensity for developing FTD, but the most direct cause is a genetic variant that can be inherited from a parent and passed onto one's children.
In this case study, Brian S. begins showing FTD symptoms in his 50s. After reviewing his family's health history – which includes relatives with vaguely defined and undiagnosed neurological conditions – a genetic counselor expresses concern that Brian's FTD may be familial, and perhaps even have a specific genetic cause. With the genetic counselor's help, Brian's daughter Sarah must prepare to learn the results of her father's genetic testing – and then, if a gene variant is present, decide whether to get tested herself.
Issue #33: Winter 2022: Does It Run in the Family? — The Genetics of FTD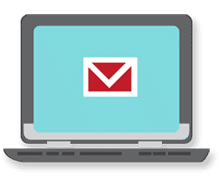 Sign up now and stay on top of the latest with our newsletter, event alerts, and more…