Partners in Care #35: For Healthcare Professionals — What Families Need After an FTD Diagnosis
FTD is a "scary, huge diagnosis," as FTD care partner Reesa notes in the interview below. Without adequate information and support, it can feel even scarier. Healthcare professionals play a significant role in ensuring that the newly diagnosed and their care partners are equipped with everything they need to navigate the FTD journey as successfully as possible. Learning about the disease, and what to expect and prepare for, is critical. Healthcare professionals can also help families learn about support groups and guide them to finding specific legal and financial planning resources. Many families gain a sense of hope and purpose from participating in clinical trials. Healthcare professionals can highlight the potential benefits of participation.
In this issue, AFTD interviews James, who is living with a primary progressive aphasia (PPA) diagnosis, and his wife and full-time care partner, Reesa. They discuss getting their diagnosis, the information and supports they received upon diagnosis, and what resources they wish they had gotten as they began their FTD journey.
Issue #35: Fall 2022: For Healthcare Professionals — What Families Need After an FTD Diagnosis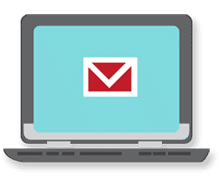 Sign up now and stay on top of the latest with our newsletter, event alerts, and more…