Neuroscience has been a major area of interest for me for more than 15 years. It became personal when my father received his FTD diagnosis. Like many families facing this disease, we knew what that meant: from then on, we would only have a finite amount of time with him, and we should make the most of it. Still, I can't help but think what our experience might have looked like if there were viable treatment options available to people with FTD. That is one of the main reasons why I've dedicated my career to FTD research, and why I'm proud to serve AFTD's mission as a 2017-2019 Postdoctoral Fellow.

Organizations like AFTD are doing important work by bringing greater awareness to this condition, educating clinicians in an effort to reduce misdiagnosis, and funding research in the hopes of a future free from FTD.

Joseph-Patrick Clarke, Ph.D.
University of Pittsburgh
Recipient of AFTD's 2017-2019 Postdoctoral Fellowship
AFTD has released its FY2019-22 Strategic Plan. Developed with input from FTD experts – including scientists, health professionals, and many whose expertise originates from lived experience of the disease – our plan seeks a world with compassionate care, effective support, and a future free of FTD.
Since 2002, AFTD has worked with our community to make crucial gains on behalf of all facing FTD. The journey has been long, but our progress has been significant. Our plan builds from those experiences, and offers a road map to bring the future that we all so urgently seek closer over the next three years.
Achieving that goal will require contributions from each of us. Dr. Clarke chose to dedicate his career to FTD research. Today AFTD asks that you choose to support our mission with a charitable gift.
By making a donation of any size, you can support increased public awareness and provider education, early and more accurate diagnosis, crucial advancements in research, more accessible support services, and national advocacy efforts to benefit all affected by FTD.
Every contribution to this mission – whether from AFTD volunteers, advocates, or through feedback from those we serve – is essential. The engine that makes that shared work possible is donor support.
We hope you'll join us by making a gift online. Together, we can bring a future free of FTD closer with each passing day.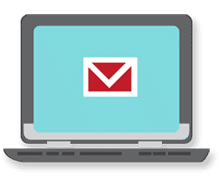 Sign up now and stay on top of the latest with our newsletter, event alerts, and more…