October's Athlete of the Month: Steve Perlis
Our Athlete of the Month for October is Steve Perlis from Illinois. Steve has been a member of AFTD's Persons with FTD Advisory Council since 2021. He's an avid swimmer who routinely swims laps at his local gym to stay in shape, and he makes the miles count even more using the Charity Miles app in support of AFTD's mission.
There wasn't much optimism from doctors after Steve's initial FTD diagnosis in 2010. He was told he likely wouldn't recognize his loved ones within six months. Despite this, Steve, a good runner "back in the day," turned to exercising regularly as a way to cope and maintain a healthy lifestyle.
"After diagnosis I had to switch over to something that was easier on my lower body. I typically do 40 laps in a pool. I earned an award from Buffalo Grove fitness center for swimming a distance of 270 miles," Steve said.
Through his work with AFTD's Person's with FTD Advisory Council, Steve wants to change the perception that the general public has of people with FTD.
"People with FTD deserve respect, dignity. They have a lot to say about politics, society, family, exercise, social media. The message is 'look at me: don't look at me like I'm down there, look at me like I'm up here.' Just to be respected and taken seriously." Steve went on to say, "Persons with FTD have to band together. If we don't, we'll fall separately."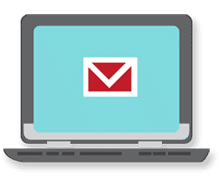 Sign up now and stay on top of the latest with our newsletter, event alerts, and more…