Nicole Petrie's Burger Bomb Recipe for Caregivers
AFTD's official partnership with Nicole Petrie has produced another TikTok video with an easy-to-make vegan recipe that everyone will enjoy. Nicole (@nicolepetrie) is a social media influencer and a caregiver for her mother who began to show signs of FTD in 2012. She raises FTD awareness by sharing this video with her more than one million followers in an effort to get more people to #AskAboutFTD.
Don't forget to follow @theaftd on TikTok!
Burger Bombs
12 oz Impossible beef (or other plant-based beef alternative)
7 oz Non-dairy cheddar sheds (we used Good & Gather brand from Target)
8 Pillsbury Grands Flaky Layer Butter Tasting Biscuits (another vegan brand is Annie's)
Salt & Pepper to taste
1 Tablespoon Steak sauce
1/2 Tablespoon Garlic powder
1/2 Tablespoon vegan Worcestershire sauce (optional)
Melted vegan butter, nutritional yeast, and parsley for the outside (optional)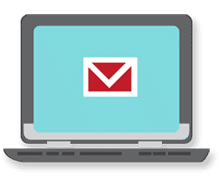 Sign up now and stay on top of the latest with our newsletter, event alerts, and more…