New Research Could Help Provide Insight into Protein Implicated in FTD, ALS
The toxic buildup of a protein linked to FTD and ALS is the focus of new National Institutes of Health (NIH) funded research that could help aid the development of future treatments.
Awarded to a team of researchers at Lehigh and Brown universities, the $3.3 million NIH grant will advance studies of TDP-43, an essential protein that, under normal circumstances, binds to RNA and regulates how it is processed inside cells. But in people with neurodegenerative diseases, including FTD and ALS, TDP-43 forms abnormal clumps in neurons, which contributes to brain cell degeneration. Approximately half of people with FTD have FTD-TDP-43; it is also the protein that accumulates in the majority of ALS cases and has been implicated in Alzheimer's disease.
The study aims to better understand how mutations in the gene coding for TDP-43, called TARDBP, lead to its malfunctioning in neurodegenerative diseases. Mutations in the TARDBP gene are a rare cause of hereditary FTD and also cause hereditary ALS.
Researchers hope to build upon their prior research into the protein to determine how specific mutations – specifically in connection to ALS and Alzheimer's – impact its structure and assembly. New insights could help guide the development of treatments that target the buildup of the toxic clumps in neurodegenerative disorders.
"The next step is to take a look at the actual mutations associated with ALS and Alzheimer's and get to the bottom of how they affect the assembly of TDP-43 to give us a better understanding of what causes their malfunction," Professor Jeetain Mittal, of Lehigh University's P.C. Rossin College of Engineering, said in a news release. "Then, we can support researchers developing new therapeutic strategies."
To read more about the study, click here.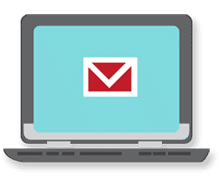 Sign up now and stay on top of the latest with our newsletter, event alerts, and more…