Neurofilament Light Potentially Useful as FTD Biomarker, Study Finds
Neurofilament light (NfL), a recognized biomarker linked to neurodegeneration, has been proven to be a useful blood-based biomarker in identifying FTD, a recent study has found.
Researchers from the Mayo Clinic in Florida and members of ALLFTD, the multi-site North American consortium of FTD-focused research centers, confirmed the efficacy of NfL biomarkers in the FTD diagnostic process in a paper published in Cell Reports Medicine on April 19.
The researchers measured the amount of NfL protein in 1,000 participants currently living with an FTD disorder. They found that NfL levels were elevated both in persons with varying types of FTD disorders and in people who had genetic FTD mutations but have yet to show symptoms. Persons with higher NfL levels were found to have greater disease severity.
According to a Mayo Clinic press release, this potential biomarker may allow for quicker diagnosis, which could lead to greater – and earlier – participation in FTD clinical trials.
"It's believed that potential treatments will be most beneficial to individuals when administered early in the disease course — soon after symptom onset or ideally even before symptom onset," said the study's lead author, Tania Gendron, PhD, of the Mayo Clinic in Florida.
"Unfortunately, this is not always possible because there are often delays in diagnosing FTD, and there are still no confirmed means to predict when someone may begin to develop symptoms," added Dr. Gendron, who co-presented a session on FTD biomarkers at the 2022 AFTD Education Conference.
Findings from the new study could not only contribute to earlier diagnosis, but also inform the development and design of future FTD clinical trials, the researchers said.
Leonard Petrucelli, PhD, a neuroscientist at Mayo Clinic and a fellow corresponding author of the study, said in the press release that the researchers created an "informational database comprising cross-sectional and longitudinal NfL data, along with demographic, genetic, clinical and neuropsychological data." Dr. Petrucelli, a 2019 recipient of an AFTD FTD Biomarkers Initiative grant, added that the database is available to all FTD researchers and "is sure to ignite new lines of investigation on FTD spectrum disorders." This research was partially supported by the AFTD Biomarkers grant that Dr. Petrucelli was awarded.
While this is a promising step in FTD research, more work will need to be done before regulators and clinicians will be able to implement NfL biomarkers in standard clinical care. The "Neurofilament as a Fluid Biomarker of Neurodegeneration in Familial Frontotemporal Degeneration" project, which was announced earlier this year by the Foundation for the National Institutes of Health (FNIH) Biomarkers Consortium, will determine the different assays that might be able to measure NfL levels. The two-year project will bring together 19 partner organizations, including AFTD, from government, academia, industry, and nonprofit and patient-advocacy organizations. Its goal is to find a reliable, cost-effective, and non-invasive tool to better predict FTD.
Several AFTD-affiliated researchers and physicians contributed to the Mayo Clinic/ALLFTD study, including AFTD Medical Advisory Council members Bradford C. Dickerson, MD, Bradley F. Boeve, MD, Irene Litvan, MD, Chiadi Onyike, MD, Murray Grossman, MD, Ed.D, Howard Rosen, MD, and Edward Huey, MD; FTD Biomarkers Initiative grant recipient Adam Boxer, MD, PhD; and AFTD webinar presenters Nupur Ghoshal, MD and Erik Roberson, MD, PhD.
Persons diagnosed and their families along with care partners/caregivers can contribute to FTD research by participating in this study and other related studies. Participation in this study can help to further advance biomarker research. For more information on how to participate in research studies with ALLFTD, visit their website here.
Read the Mayo Clinic press release here.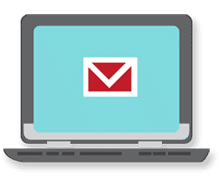 Sign up now and stay on top of the latest with our newsletter, event alerts, and more…