Navigating the Holidays with FTD During the Pandemic
With an FTD diagnosis comes an avalanche of adjustments. This is often amplified at the holidays, as families must alter and adapt long-held traditions to honor the changing needs of the person diagnosed. During the ongoing COVID-19 pandemic, holiday celebrations may require additional adjustments.
While many of us will return to in-person gatherings with our loved ones in celebration of the holidays this year, others may still feel most comfortable convening virtually with family and friends. When making plans to gather in larger groups, take the time to check in and assess the capacity and comfort level of your loved one with FTD. Persons diagnosed with FTD may find large, noisy gatherings overwhelming, and may no longer be comfortable with extended visits with loved ones, especially those they have not been in close proximity to since the start of the pandemic. This year, we suggest centering your celebrations on intimate connections, unhurried moments, and enduring memories.
If larger in-person celebrations are not feasible, you can still find ways to integrate family photos, cherished holiday decorations, familiar smells, favorite songs, and traditional foods into your celebration. These small, but meaningful touches, may trigger memories and associated good feelings for the person diagnosed. To avoid overwhelm, try to focus on just one or two elements at a time.
It may be difficult for your loved one with FTD who is living in a facility to take part in family celebrations, particularly if visitation is limited or restricted. While facility staff will do their best to bring holiday cheer amid ever-evolving pandemic protocols, you and your family can also help to ensure that your loved one will feel included in holiday festivities. If visitation is restricted, consider creating and delivering a holiday care package that includes items – photographs, personal notes, hand-drawn pictures, music, or movies – that will elicit fond holiday memories. Including special holiday pajamas, or sending a small pre-lit tree or menorah, can make the holidays spent in their facility a little merrier. Finally, family members can inform facility staff about meaningful traditions, asking them to incorporate special touches for their loved one with FTD.
This season's celebrations may continue to look different from your family's pre-pandemic holidays. It is important to manage your expectations and remain flexible about how your holiday traditions will play out this year. While making necessary adjustments, we also encourage you to slow down and make time to celebrate the joy, memories, and love that sustain your family in the midst of the current COVID conditions and the FTD journey.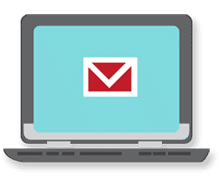 Sign up now and stay on top of the latest with our newsletter, event alerts, and more…