National Minority Health Month Spotlight On…Candace Williams, FTD Caregiver
April is National Minority Health Month, a time to raise awareness about health disparities that continue to affect people from racial and ethnic minority groups, and to encourage action – both to reduce those disparities and to improve the health of racial and ethnic minority and American Indian/Alaska Native communities.
Throughout the month, AFTD is spotlighting stories from families of color who are impacted by FTD and those who are building towards a future free of FTD. In the first installment of the National Minority Health Month Spotlight Series, we're featuring Candace Williams, a caregiver who is raising FTD awareness and documenting her mother's life with FTD in their family blog, Our FTD Journey.
---
Candace Williams didn't know that she would become a fierce advocate for young-onset dementia caregivers until her mother, Robin, was diagnosed with FTD in 2013.
"When I first found out I cried for three months straight," Williams told AFTD. "I had a haunch that she might've had dementia, maybe Alzheimer's, but FTD was not in my thoughts because I never heard of it."
Williams, 44, now works to raise FTD awareness with her and her mother's blog, Our FTD Journey, where since 2015 she has documented her mother's life amid an FTD diagnosis via pictures, videos, and personal essays. With Our FTD Journey, Williams honors her mother's life as an educator, sharing Robin's lived experience to help educate others on life with FTD. She also shares caregiving suggestions and additional resources that she has accumulated while caring for her mother full-time.
"When I started doing the research on [FTD] there was not much out here…being my mother's child, I [couldn't] sit back and watch this continue to happen," Williams wrote on her blog. "I have to share with people that this is a terrible and scary disease. But it doesn't have to be all bad. It doesn't always have to be scary. There are some good, sweet, and wonderful moments."
In her early 50s, Robin's FTD-related symptoms began to emerge; Williams said she became increasingly aggressive and combative. The former teacher then started getting lost in her own school, had trouble remembering when she had to teach, and developed difficulties with reading and writing. After being involved in several car accidents within a month's time, Williams and her family realized that something was going on with her mother. Within three years, Robin was diagnosed with FTD at age 57. "No doctor expects to make a [dementia] diagnosis for somebody that's so young, so it wasn't the first thing they were looking for," Williams recalled. "They were looking for everything else but that."
Williams sought to educate herself about FTD, "determined to learn as much as I could to be better for [my mother]," she shared. Despite experiencing isolation from most of their family and friends since learning of Robin's diagnosis, Williams has been able to connect with others through online support groups, dementia seminars, and through the blog's social media platforms.
With her blog, Williams aims to spread FTD awareness and help other families along the dementia journey. Her candid posts about caring for her mother provide a first-hand depiction of living with FTD and how she manages her caregiving responsibilities. And in July 2020, Williams wrote a "Words of Encouragement" essay for AFTD's Help & Hope newsletter, about ways to find joy amid the FTD journey.
"There are days when writing [the blog] feels very therapeutic," she said. "I know that when I put that information out there's going to be someone who understands. It's a tough road. I hope that [the blog] will let people know that they're not alone."
Check out Candace Williams and her mother Robin's blog, Our FTD Journey, here.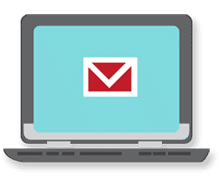 Sign up now and stay on top of the latest with our newsletter, event alerts, and more…